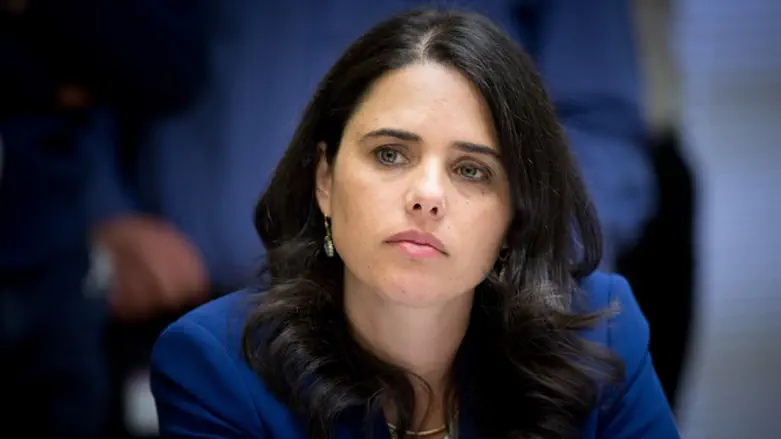 Justice Minister Ayelet Shaked
Flash90
Justice Minister Ayelet Shaked spoke in today's weekly cabinet meeting about the meeting scheduled for this Wednesday between Prime Minister Netanyahu and US President Donald Trump.
"The Republican party removed the establishment of a Palestinian state from its platform," Shaked said. "There is no reason that a right-wing Israeli government should be more left-wing [than the Americans]," she stressed.
"I call on the Prime Minister to rid himself of the idea of a Palestinian state and to present a different alternative. We wish him a lot of luck. This is a historic moment with the ability to achieve unprecedented results," she added.
When asked whether declarations made by Ministers harm talks to be held between the Prime Minister and the US President, Shaked answered, "it is very important that government ministers express their opinions and that a right-wing government fulfill the ideology for which it was elected."