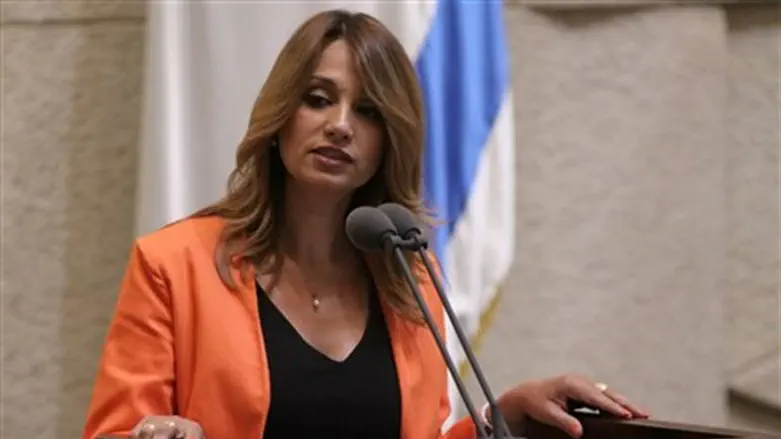 MK Shasha-Biton
Flash 90
MK Yifat Shasha-Biton (Kulanu), the Chairperson of the Knesset Special Committee for the Rights of the Child, criticized MK Merav Michaeli (Zionist Union) Thursday night for saying the Regulation Law was like a law permitting the rape of children.
"Merav Michaeli's comparison of the Regulation Law and pedophilia is provacative and disgusting," Shasha-Biton said. "When [MK] Bezalel Smotrich said of the Amona evacuation that it was like a rape many MKs were angry with him, and rightly so. Merav crossed a red line with this slanderous comparison which should not have been said."
"I expect her to apologize immediately for this mind-boggling comparison. Enough with the contempt for the victims of sexual offenses. Enough with the contempt for the helpless. Enough with the contempt for small children," Shasha-Biton continued.
Merav said in an interview on the 101.5 FM radio station: "Let's say that today we passed a law permitting adults to have sexual relations with boys and girls under the age of 5. Can every law be passed? If you have 20 years of propaganda saying that everyone who opposes it is a traitor to Israel and Judaism...then maybe it could pass. I mean no one can pass any law they want."