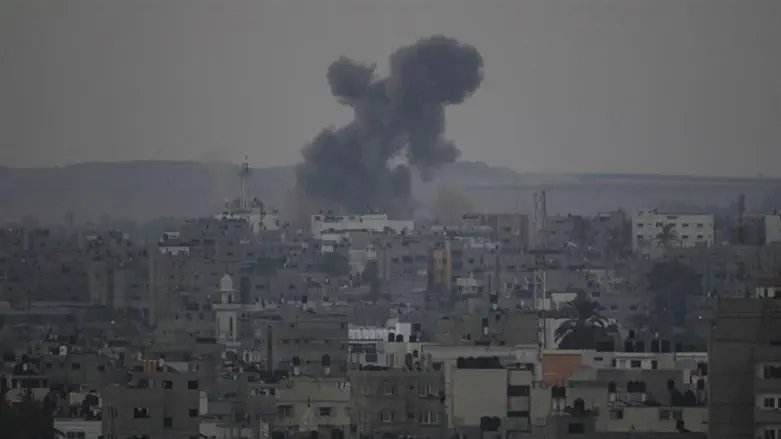 Gaza air strike (archive)
Reuters
Hamas claimed on Thursday morning that two Palestinian Arabs were killed and five others were wounded near the Egypt-Israel border.
The Gaza health ministry blamed an Israeli air strike near Rafah. One report said those killed were in a tunnel during the air strike.
The IDF is not responding to the report at this time.
The alleged air strike took place hours after terrorists fired four rockets towards the resort city of Eilat.
The IDF confirmed that three of the rockets were intercepted by the Iron Dome anti-missile system.
A fourth rocket exploded in an open area. There were no damages, but four people who suffered shock were evacuated to the Yoseftal Hospital in the city.