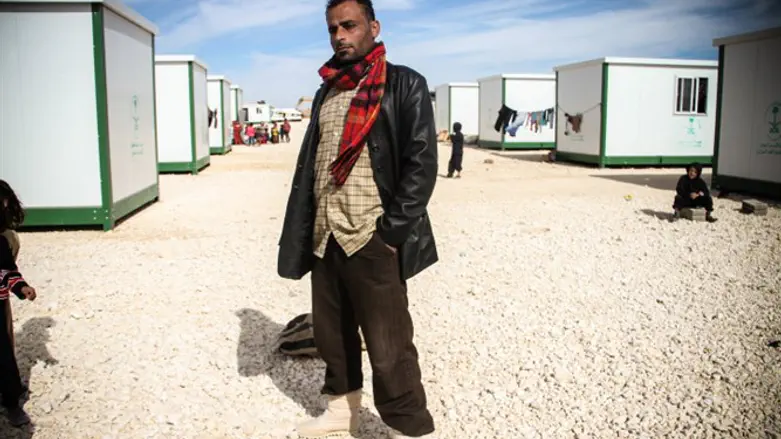 Syrian refugees
Flash 90
A majority of Europeans would support a ban on further migration from mainly Muslim countries, a poll of more than 10,000 people in 10 countries finds, according to NBC News.
An average of 55 percent of those Europeans surveyed for the London-based think tank Chatham House agreed that immigration from Muslim-majority countries should be halted.
The poll, released Tuesday, comes after a string of terrorist attacks across Europe which were linked to radical Islam, as well as record-setting levels of migration that have created social tensions across the continent.
Majorities in all but two of the 10 countries polled supported a ban, ranging from 71 percent in Poland, to 53 percent in Germany, 47 percent in the United Kingdom and 41 percent in Spain.
In no country did the percentage that disagreed surpass 32 percent, noted NBC News.
Chatham House said the findings were "striking and sobering", adding in a news release that the figures "suggest that public opposition to further migration from predominantly Muslim states is by no means confined to Trump's electorate."
The Chatham House poll, conducted with Kantar Public, surveyed samples of over-18s in Austria, Belgium, France, Germany, Greece, Hungary, Italy, Poland, Spain and the UK. Fieldwork was carried out between December 12, 2016, and January 11, 2017, and involved 10,195 respondents.
The poll was carried out before U.S. President Donald Trump took office and implemented his executive order, which temporarily bans travelers from seven majority-Muslim nations until proper vetting measures are formulated.
Trump's order was halted over the weekend by a federal judge from Washington state, and the Justice Department later appealed the order, noting it was perfectly legal.
Trump on Wednesday defended his executive order, saying that the decision of the Seattle judge to halt it put the security of the U.S. at risk.
"I think our security is at risk today and it will be at risk until such time as...we get what we are entitled to as citizens of this country," he told a group of local sheriffs and police chiefs.