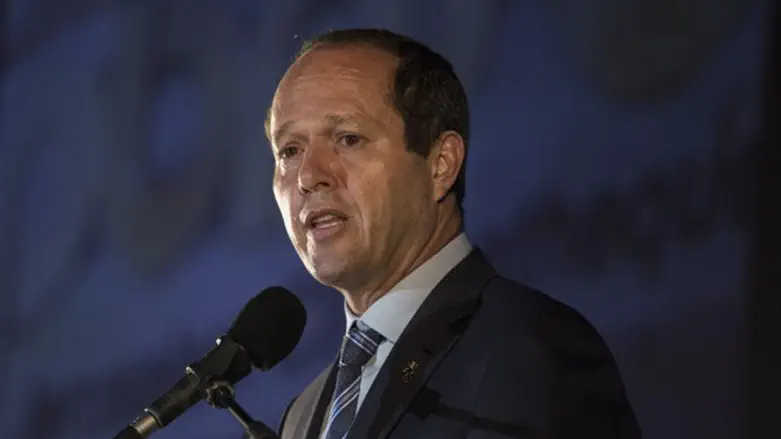 Jerusalem mayor Nir Barkat
Hadas Parush/Flash90
After an administrative procedure which began a year ago, the Jerusalem Municipality decided Wednesday to evacuate the building serving as the Barbur art gallery and to transfer the building back to the municipality within 90 days. The gallery was supposed to host a talk by the organization Breaking the Silence Wednesday.
The decision was taken in consultation with the legal adviser to the municipality, since according to the planning and construction regulations, the building is not zoned to serve as a gallery and the association in charge of the building is not authorized to be there.
Representatives of the gallery were invited to a hearing at the municipality offices regarding the decision but chose not to come.
Culture and Sport Minister Miri Regev (Likud) responded to the municipalities and said that "I spoke this morning with Jerusalem mayor Nir Barkat and applauded him. He should not be deterred by the left-wing media attacks for his decision to stop allocating a municipal property to the Barbur gallery.
She added that "a gallery which served as a forum for spreading slanderous lies about IDF soldiers is not art which the public authorities in Israel should support. Freedom of speech is an important value in every society but it has nothing to do with the funding policies of the state establishment," said Regev.