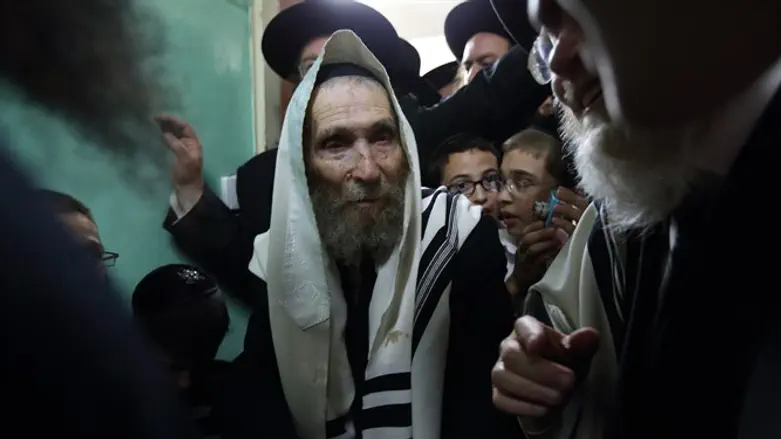 Rabbi Steinman
Flash 90
There was a slight improvement over the last day in the condition of the condition of haredi leader Rabbi Aharon Yehuda Leib Steinman(103) who is hospitalized at the Maayanei Hayeshua hospital in Bnei Brak.
"It is clear evidence that the power of prayer and the efforts of the Jewish nation for the recovery of the Rabbi are paying off, with G-d's help" said a report from the Rabbi's house.
Over the course of the past week the doctors at the hospital located an infection in the rabbi's body and it was also reported that he was suffering from general weakness and from a high temperature.
The family asked people to continue praying for his recovery. His name is Aharon Yehuda Leib ben Gittel Faige.