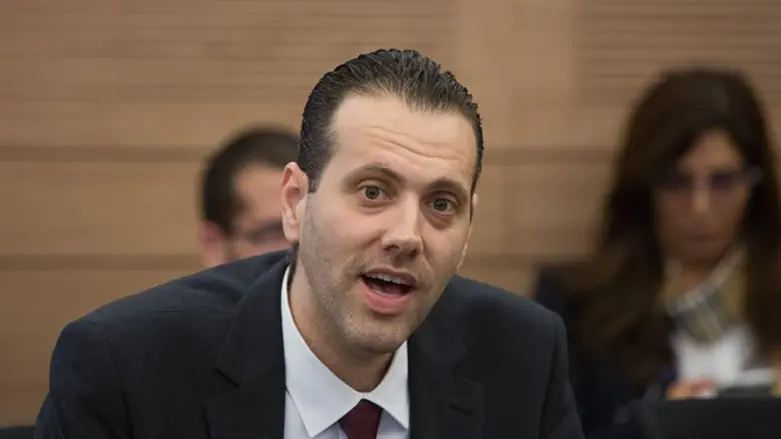 Miki Zohar
Yonatan Sindel/Flash 90
The government should move forward with applying Israeli sovereignty over Judea and Samaria if the Supreme Court annuls the Regulation Law, MK Miki Zohar (Likud) said on Tuesday.
"I'm happy the Regulation Law passed. The nationalist-rightist government established two years ago is finally starting to act according to its agenda. I really hope that the Supreme Court will not intervene in legislative matters and in our decisions," Zohar told Arutz Sheva.
"If the Court annuls the law, it will encourage the government to apply sovereignty over the entire Land of Israel," he continued, adding he believes that there is a majority within the current coalition to apply sovereignty.
"The Kulanu party does not want to go to elections. I do not know whether they have a clear diplomatic agenda, but they have a very clear social agenda, and sovereignty should not be a problem for them," opined Zohar.
Zohar also called on Prime Minister Binyamin Netanyahu to bring up the issue of sovereignty over Judea and Samaria when he meets U.S. President Donald Trump next week.
"This will indeed be a decisive meeting. I am trying to convey the message to the Prime Minister that he should not discuss a Palestinian state. I call on him to produce a new diplomatic dialogue with the U.S. administration which does not include a Palestinian state but rather declaring sovereignty, thus leading to prosperity for both nations," he said.