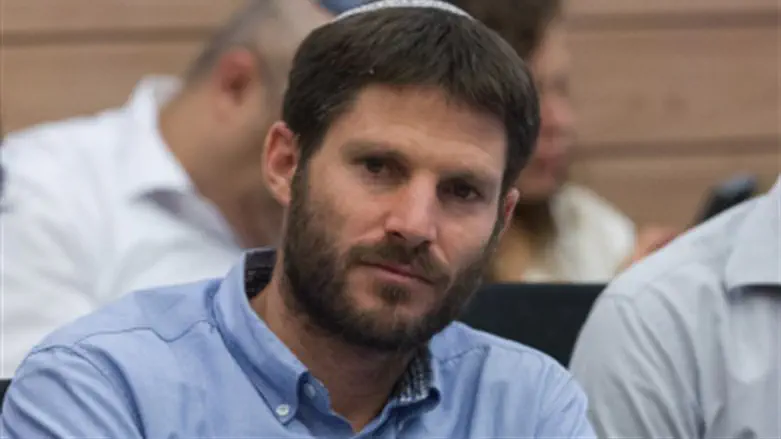 Bezalel Smotrich
Miriam Alster/Flash90
MK Bezalel Smotrich (Jewish Home) plans to submit a bill this week that is meant to enable the Knesset to re-enact laws previously struck down by the Supreme Court.
The bill comes amid assessments that the Supreme Court will reject the Regulation Law, which was crafted to protect Jewish towns in Judea and Samaria from third-party land claims, and passed last night.
Smotrich collected the signatures of the heads of all coalition parties for the bill, aside from that of Kulanu Chairman Moshe Kahlon.
Speaking with Arutz Sheva, Smotrich called the passage of the Regulation Law "historic."
"We are returning the decision-making process to the people," he said.
Earlier, Likud Minister Yariv Levin had called on the Supreme Court not to interfere in the passage of the Regulation Law.
"The judicial system needs to be based upon rules and laws which have been approved by the Knesset," Levin told Army Radio.
Duly-passed laws cannot be struck down, said Levin, "based on all kinds of comments by judges who sit and decide what is 'reasonable' and what is 'proportionate' in their view - and according to their world view."
"The Supreme Court, doing as it pleases, in the end seriously harms democracy," Levin said.