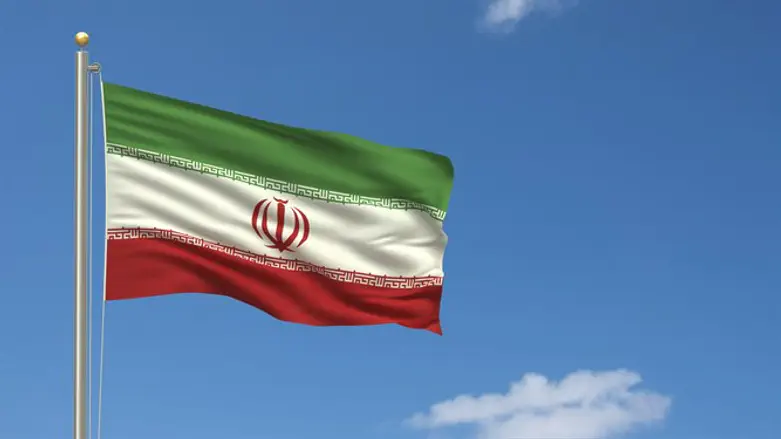 Iranian flag
Thinkstock
A senior Iranian official threatened that his country would immediately strike Israel if the United States "makes a mistake", i24news reported Sunday.
Mojtaba Zonour, a senior member of Iran's National Security and Foreign Policy Commission and a former Revolutionary Guards official, made the comments on Saturday, and reportedly said that "only 7 minutes is needed for the Iranian missile to hit Tel Aviv."
Zonour also said a United States base in Bahrain would be "razed to the ground" in the event of an attack.
The threats came after President Donald Trump's administration imposed new sanctions on 25 individuals and companies connected to Iran's ballistic missile program and those providing support to the Revolutionary Guard Corps' Qods Force.
The sanctions came in response to a ballistic missile test conducted by Iran last week, in violation of UN Resolution 2231, which bars Iran from conducting ballistic missile tests for eight years and which went into effect after the nuclear deal between Iran and the six world powers was signed.
On Saturday, U.S. Defense Secretary James Mattis blasted Iran and described it as "the single biggest state sponsor of terrorism in the world", adding that its "misconduct and misbehavior" would have to be addressed.
On Sunday, Vice President Mike Pence warned Iran "not to test the resolve" of the Trump administration.
"Iran would do well to look at the calendar and realize there's a new president in the Oval Office. And Iran would do well not to test the resolve of this new president," he said.
Zonour's threats against Israel are nothing new, as Iranian officials consistently threaten to destroy Israel.
In December, Iran's defense minister warned that if Trump's policies lead to a war in the Middle East, it would result in the destruction of Israel.
Many of the threats against Israel have come from Iran's Supreme Leader, Ayatollah Ali Khamenei, who has referred to Israel as a "cancer" and in the past threatened to "annihilate" the cities of Tel Aviv and Haifa.
Khamenei recently predicted that Israel could be destroyed within 25 years through a united "Palestinian struggle".