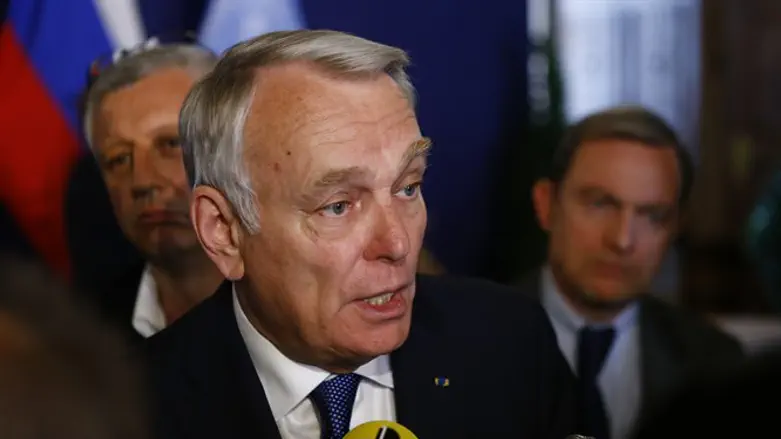 French Foreign Minister Jean-Marc Ayrault
Reuters
The French Foreign Ministry spokesman sharply condemned the building permits issued in the past few days in Judea, Samaria and East Jerusalem.
The spokesman was asked by a local reporter how France should relate to the Israeli initiative and whether it intended to respond to the initiative.
He replied that "the Israeli authorities announced yesterday that they had issued permits for 3000 more units in Israeli 'settlements' in Judea and Samaria. Within a week they have announced some 6000 units, more than double those which were approved in the whole of 2016."
"France sharply condemns these decisions and mentions that all the 'settlements' are in contravention of international law and specifically UN Security Council resolution 2334. They seriously jeopardize the chance of attaining a just and lasting peace," added the spokesman.
He added that "on the 15th of January [at the Paris conference], 75 countries and international organizations declared that the two-state solution remains the only solution which can establish a just and lasting peace in the Middle East. They also called on both sides to demonstrate a true identification with this solution and to abstain from any unilateral steps."