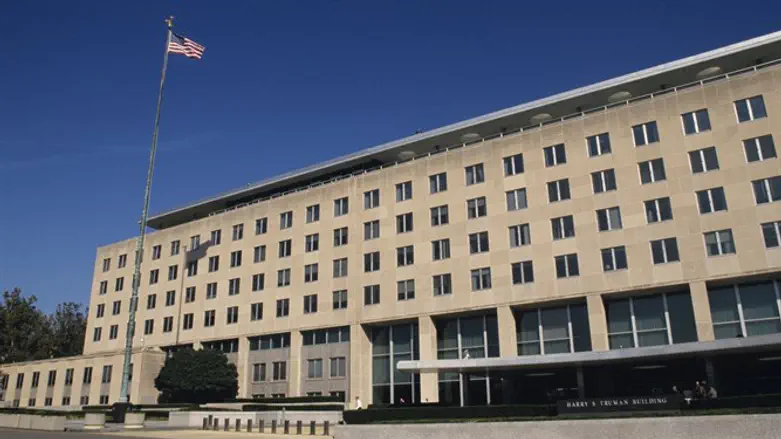 State Department building
Thinkstock
Some 900 U.S. State Department officials on Tuesday signed an internal dissent memo critical of President Donald Trump's travel ban for refugees and immigrants from several Muslim-majority countries, a source familiar with the document told the Reuters news agency.
A senior State Department official confirmed to the news agency that the memorandum in the department's "dissent channel" had been submitted to management.
White House spokesman Sean Spicer said on Monday he was aware of the memo but warned career diplomats that they could either "get with the program or they can go."
On Monday, Trump fired acting Attorney General Sally Yates, just hours after she instructed Justice Department lawyers not to make legal arguments defending his executive order on immigration and refugees.
"The acting Attorney General, Sally Yates, has betrayed the Department of Justice by refusing to enforce a legal order designed to protect the citizens of the United States. This order was approved as to form and legality by the Department of Justice Office of Legal Counsel," the White House said in a statement.
"Ms. Yates is an Obama Administration appointee who is weak on borders and very weak on illegal immigration," the statement added.
Yates' decision not to defend it came amid a flood of protests against the executive order nationwide and after four federal judges ruled against Trump's order, staying its impact on people who were detained at U.S. airports over the weekend.
Despite the opposition from some officials, a pair of new polls released on Monday found that American voters approve of Trump's executive order.
A Rasmussen Reports survey of 1,000 likely voters shows 57% back the temporary ban on refugees from the seven Muslim countries named by the order, while just 33% oppose the move. Similarly, 56% support the temporary entry ban for visa-holders from those same seven nations. Thirty-two percent oppose this measure.
Overwhelming majorities of self-identified Republicans and independents back the refugee ban, while most Democrats oppose it. Eighty-two percent of Republicans said they favored the ban, along with 59% of independents. Democrats were split 53% - 34% against the ban.
A second poll, conducted by Quinnipiac, also suggests Americans back the executive order, albeit by a narrower margin.
According to the Quinnipiac survey of registered voters, 48% back suspending immigration from "terror prone regions", including refusing entry to refugees from those areas, while 42% opposed such a move.