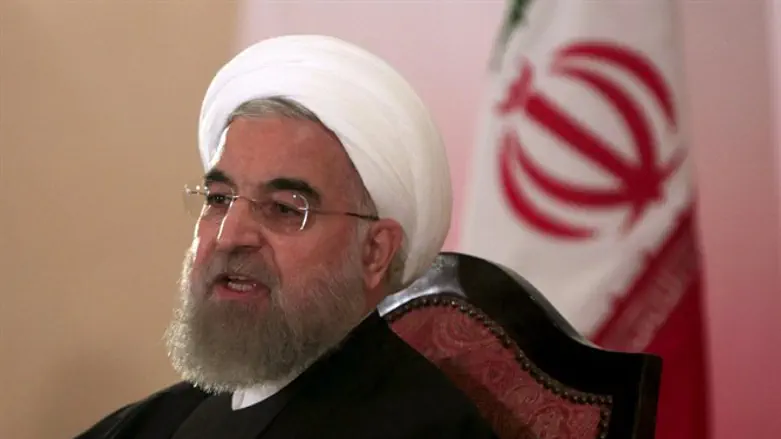 Iranian President Hassan Rouhani
Faisal Mahmood, Reuters
Following US President Donald Trump's ban on Muslims entering the US, Iran's Foreign Ministry on Saturday announced the country would "take appropriate consular, legal and political measures" against the ban.
Iran also announced a reciprocal ban on US citizens wishing to enter Iran, and denounced the US ban as a "flagrant insult" to the entire Islamic world.
The new ban applies to all persons wishing to enter the US from Iran, Iraq, Libya, Somalia, Sudan, Syria and Yemen for an initial and extendable period of 90 days. It also suspends the US Refugee Admissions Program for 120 days, until it can be reinstated for those "nationals of countries" who can be properly vetted.
Under the new policy, Syrian refugees are banned indefinitely from entering the US. However, none of the countries from which the 9/11 terrorists came are included in Trump's ban.
"The United States government's decision to restrict Muslims' traveling to America, though for a temporary three-month period, is a flagrant insult to the world of Islam and the great Iranian nation, in particular," read an Iranian statement. "The measure, unlike claims to counter terrorism and preserve the security of the American nation, will go down in history as a great gift to radicals and their backers."
The United Nations High Commissioner for Refugees (UNHCR) also condemned Trump's decision and called on the US to continue allowing refugees entry.