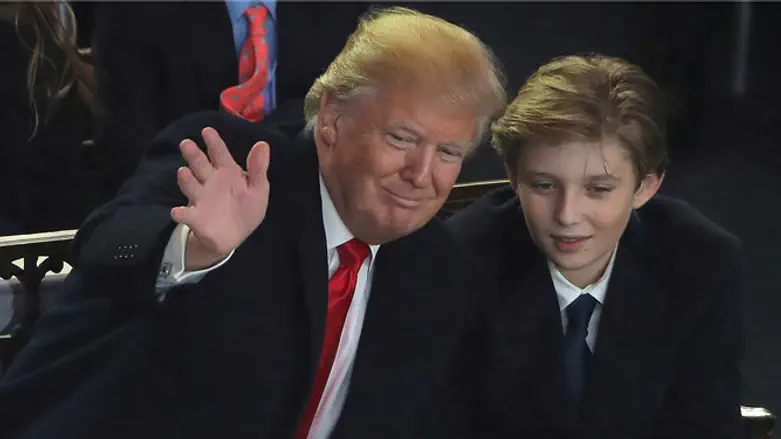 President Trump and his son Barron
Reuters
Josef Joffe, the publisher and editor of the German newspaper Die Zeit, known for its left-wing views, criticized the new administration of US President Donald Trump and implied that the President should be assassinated.
During the television program Media Club on the ARD network, the studio asked guests if it was possible for the citizens of the US to vote Trump out of power to "end the tragedy of Trump," as he termed the now week-old administration.
The first guest on the program, former Die Zeit editor Constanze Stelzenmüller, said that under the US Constitution, "there must be a majority of two thirds in the Senate to impeach the President from office. These legal and political hurdles are very high. A lot needs to occur for this to happen. We are very far off from it."
During her answer, Joffe interrupted with a quicker solution. "Murder in the White House, for example."
US media rushed to report the to the Secret Service that the editor of a German newspaper had called for the murder of the President. The Secret Service informed the American news website Breitbart that they are aware of the comment and that it is under investigation. It is still unclear whether the German police intend to open an investigation against the editor for incitement to murder against the president.