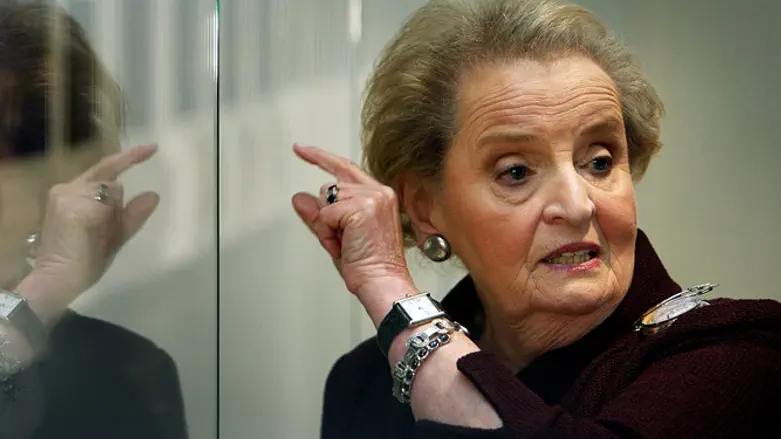 Madeleine Albright
Thinkstock
Former Secretary of State Madeleine Albright and actress Mayim Bialik said they would register as Muslims if President Donald Trump creates a registry of Muslim Americans.
Albright, who served under President Bill Clinton, cited her Jewish ancestry in her statement Wednesday on Twitter.
Albright's parents converted from Judaism to Catholicism in 1941 after their native Czechoslavakia disintegrated at the hands of Hitler. The family eventually immigrated to the U.S. in the late 1940s.
Trump is considering a temporary ban on refugees from Muslim-majority countries such as Iraq, Iran, Syria, Yemen, Sudan, Libya and Somalia. During the presidential campaign, he also floated the idea of registering American Muslims in a database.
Albright, who campaigned for Hillary Clinton during the election season, repeated her stand during a conference call with the Refugee Council USA on Thursday.
"Tomorrow is International Holocaust Remembrance Day. How tragic would it be if tomorrow is the day that our president decides to close the door on refugees?" Melanie Nezer, vice president of the Jewish refugee resettlement organization HIAS, said on the call.
Bialik, a star on "The Big Bang Theory," echoed Albright's words on Wednesday and also cited her Jewish heritage.
Albright and Bialik join the list of other prominent Jews to criticize the Muslim registry idea.
Speaking Saturday at the Women's March on Washington, feminist icon Gloria Steinem said to the crowd that if Trump forces Muslims to register themselves, "we will all register as Muslims."
Anti-Defamation League CEO Jonathan Greenblatt started the call just after Trump's election in November.
"[B]ecause I'm committed to the fight against anti-Semitism, if one day American Muslims will be forced to register their identity, that is the day this proud Jew will register as a Muslim," he said at an ADL conference on anti-Semitism.