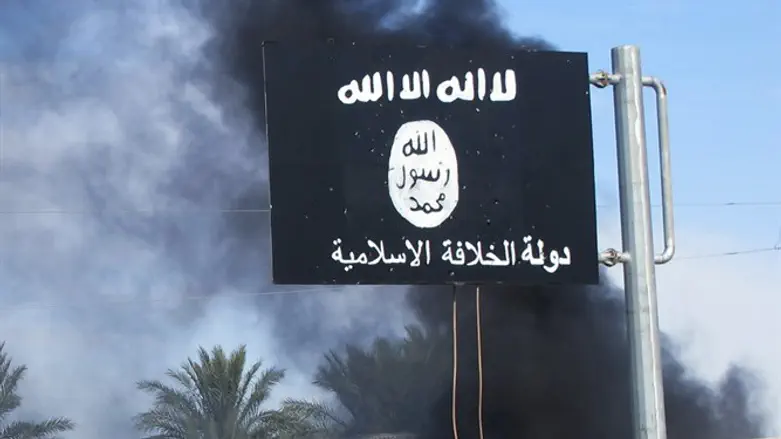 ISIS flag
Reuters
A suicide bomber who was captured in Beirut on Saturday confessed to being a terrorist from the Islamic State (ISIS) organization, Lebanese security forces announced on Sunday.
According to the Al-Masdar Al-'Arabi news website, the Lebanese security forces made the announcement on Twitter.
The suspected bomber, who was wearing an explosive vest, was stopped before he entered a cafe in Beirut's busy Al-Hamra district.
According to Al-Masdar Al-'Arabi , the terrorist was a Lebanese national from Sidon, Lebanon's third largest city.
Lebanon has been hit by several bombings in recent years, mostly spillover from the war in neighboring Syria, where Hezbollah is heavily involved in fighting alongside President Bashar Al-Assad's forces.
In June, eight suicide bombers targeted a Christian village in north Lebanon near the Syrian border, killing five people. Twin blasts in November 2015 left 43 dead in the mostly Shiite Muslim southern districts of Beirut.
The biggest attacks in Lebanon took place in a Hezbollah stronghold of Beirut in 2013. In August of that year, 20 people were killed in an explosion there. A month earlier, over 50 people were wounded when a car bomb exploded in the same area.
The attacks in Lebanon have been claimed by both ISIS and the former Al-Qaeda affiliate Al-Nusra Front in Syria.