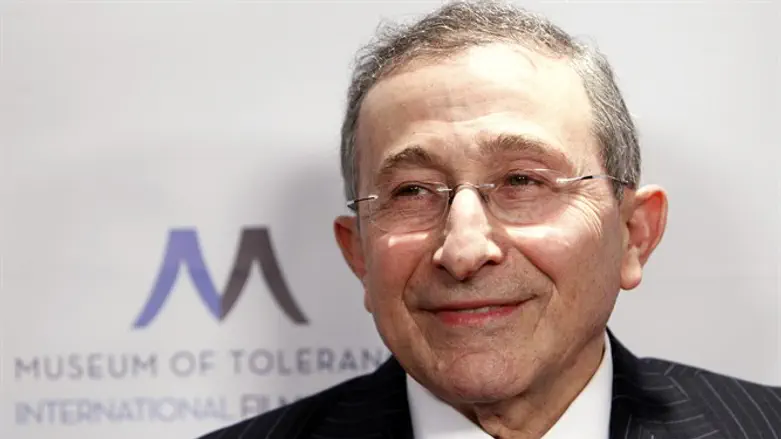 Rabbi Marvin Hier
Reuters
Rabbi Marvin Hier, the dean and founder of the Simon Wiesenthal Center, who delivered a blessing at the inauguration of US President Donald Trump last Friday, has been inundated with hundreds of anti-Semitic messages on social media in the two days since the inauguration.
Rabbi Hier blessed Trump at the inauguration and quoted from Psalm 137:"By the rivers of Babylon we wept as we remembered Zion. If I forget thee, O Jerusalem, let my right hand forget her cunning."
The anti-Semitic responses began almost immediately after Rabbi Hier finished his prayer, which was the first prayer given by a rabbi at a Presidential inauguration since 1985, and the first ever by an Orthodox rabbi.
One Twitter user praised Trump's inaugural speech, but asked "wtf is that jew rabbi there too?"
Another Twitter user compared Rabbi Hier to a goblin from the Harry Potter movies and said that he was "casting his Jew spells."
Wiesenthal Center associate dean Rabbi Abraham Cooper told the Jerusalem Post that Rabbi Hier's prayer at the White House was a "perfect storm" for anti-Semites of the left and the right. He said that his IT staff had removed hundreds of anti-Semitic messages from social media.
"Obviously a lot of people who don't like Jews had a tough time seeing a Jew stand up proudly before the world," Rabbi Cooper said." To have a Jew wearing a kippa on an international stage and a declared and well-known Zionist - from the far left to the far right a lot of people were very angry."
He said that the internet and social media allow rabid anti-Semites and other bigots and racists to post their hateful messages with ease and without fear of repercussion. However, he said that outside the virtual world Rabbi Hier received warm support from people of all different faiths.
"There's the real world and there's the virtual world and overall it was quite a moment. It was a very special moment, a very proud moment," he said. "I'm absolutely certain it's the first time that Pirkei Avot (Ethics of the Fathers) was referred to at an inauguration."
The Anti-Defamation League also condemned the anti-Semitic messages directed at Rabbi Hier, saying it was "outraged and saddened by the antisemitism leveled at Rabbi Marvin Hier."