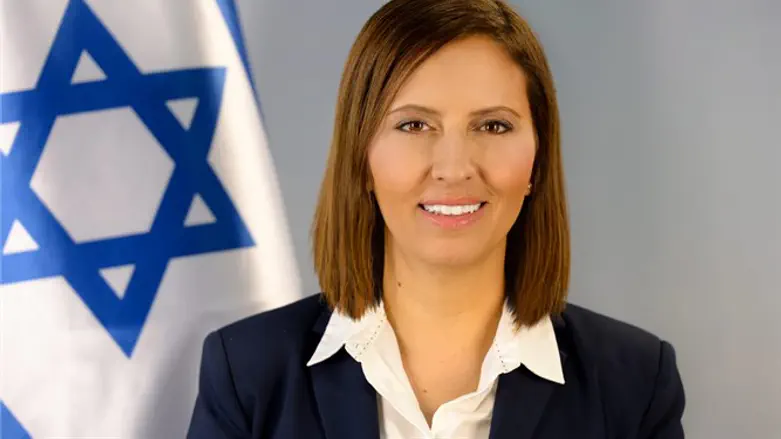 MK Gila Gamliel
Gila Gamliel's office
The government approved today the initiative of Minister for Social Equality Gila Gamliel (Likud) to establish the first neighborhood in Israel for both disabled and non-disabled people.
The neighborhood will incorporate shared housing, leisure, and employment activities for 2,000 people. It will be designed to be accessible to all the needs of the disabled, and services will be designed to equally accessible for all residents, both the disabled and the non-disabled. An employment center dedicated to integrating the disabled into the workforce, as well as accessible sports enters, including an 'extreme' park which will be the first of its kind in the world, the National Institute for Disability Studies, and more, will be constructed in the neighborhood.
The government decision stated that a steering committee chaired by the Social Equality Minister will establish the neighborhood and examine the procedures required for this purpose. The committee will include representatives from the Prime Minister's office, the Planning Directorate and the Accountant General of the Finance Ministry, the Ministry of Labor, the Ministry of Social Affairs and Social Services, the Housing Ministry,the Justice Ministry, the Education Ministry, the Interior Ministry, the Defense Ministry, the Commission for Equal Rights for Persons with Disabilities, the National Insurance Institute, and the Israel Lands Authority.
MK Gamliel explained that "the purpose of this important project is to integrated people without disabilities into the lives of the disabled, allowing meetings which are free and without mediation between them. This will lead to a change in the stereotypes and prejudice against people with disabilities, prevent their exclusion and discrimination, and lead to their full integration into society."