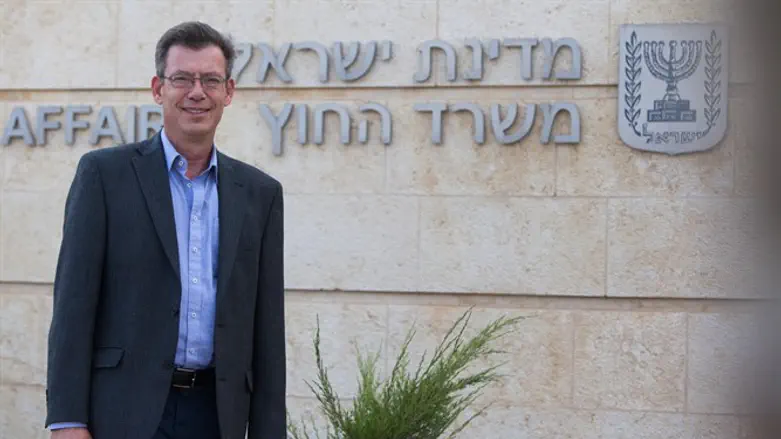 Emanuel Nachshon
flash90
Sunday's Middle East peace summit in Paris could have been far worse for Israel, says Foreign Ministry spokesman Emanuel Nachshon.
Speaking to Arutz Sheva on Tuesday, Nachshon said that while the decision to hold the conference itself was disconcerting, given the makeup of the event, a far more serious resolution could have been reached.
Nachshon pointed out that the language of French officials at the conference was extremely critical of Israel, in part because of the upcoming French elections and the nation's sizable Muslim electorate.
President-elect Donald Trump indirectly influenced the conference, Nachshon claimed, telling Arutz Sheva he was not surprised at Britain's distancing itself from the conference, noting that British officials are keen to work closely with the new Trump administration and have taken steps to avoid alienating the new White House.
In addition, he noted that the UK has distanced itself from the European Union, broadly speaking, since the Brexit vote last summer. Nachshon added that he did not expect any further action at the United Nations Security Council, which is scheduled to address the Israel-Arab conflict on Tuesday.