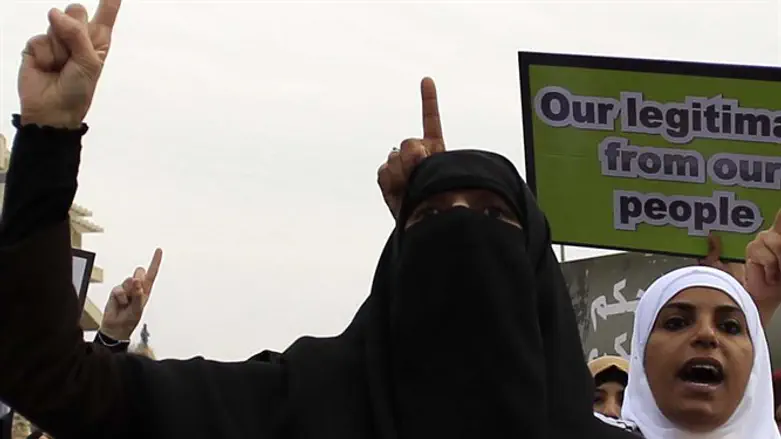 Illustration
Muammar Awad/Flash 90
The Ministerial Committee for Legislation moved to postpone discussion of a bill which would enable the government to deport residents of Jerusalem, Judea, or Samaria from Israel who support or aid terror attacks against Israelis.
Dubbed the "Terrorist Family Expulsion Law", the bill is intended to pressure relatives of potential terrorists who are aware of their plans to notify the authorities.
The proposal, sponsored by coalition chairman David Bitan (Likud) has found support from both coalition members and some opposition MKs, including members of Yesh Atid.
But on Sunday the committee voted to delay their decision on the bill by three months, angering supporters of the measure both coalition and opposition MKs.
"This is yet another wretched decision [caused by] the government's weak, inconsistent policymaking over the past year and a half while confronting the 'lone-wolf' wave of terror attacks we've been suffering from," said MK Mickey Levy (Yesh Atid). "In this government they say one thing but do another."
"The ministers of this government use such strong rhetoric, but then refuse to give security forces effective tools to create an effective deterrence."
Levy then referenced last Sunday's terror attack in Jerusalem which left four IDF cadets dead and a dozen more wounded.
"Why should the wife of a terrorist who murdered four IDF officers just a week ago [be able to] go on February 1st to a branch of the National Insurance Institute and collect benefits [as a widow]? Why is the parade of [terrorists'] bodies being returned to Hamas continuing despite the cabinet's decision to the contrary? Why does the government allow these murderers the right to be buried as martyrs, inspiring another wave of young [terrorists]? It looks like these are questions that will go unanswered until the next terror attack."
A source within the coalition told Arutz Sheva that the bill was pushed off because the government is already empowered to deport relatives of terrorists, and that the proposed legislation is superfluous.