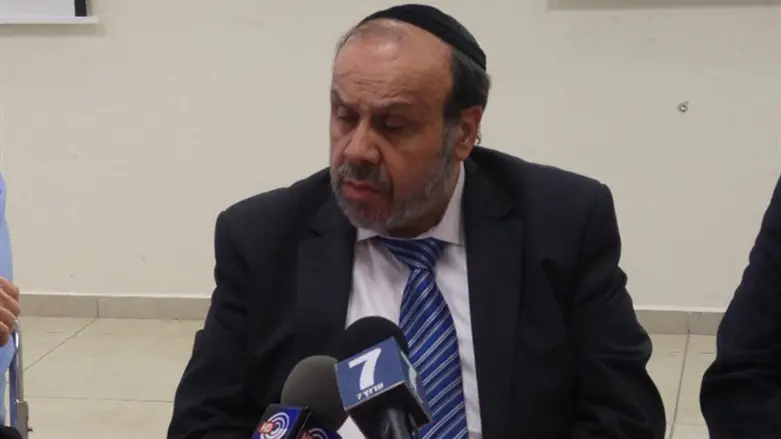 Minister Azulai
Eliran Aharon
The Lod Municipality petitioned the Supreme Court against Religious Affairs Minister David Azulai, requesting a court order instructing the Minister to present his justification for withholding appointment of two rabbis to the city, in contravention of regulations for Jewish religious needs and of good government.
According to the petition, prepared by attorney Ofer Shapir, Lod has been without an official rabbi for more than a year, since the Sefardi rabbi of the city passed away in 2015, and the Ashkenazi rabbi retired.
Despite repeated appeals by the mayor to the minister to appoint two rabbis to the city, no appointment has been made, with no explanation forthcoming from the minister.
The petition claims that as a traditional city, Lod is characterized by an especially high need for state religious services. Lod boasts more than seventy synagogues which are packed on Shabbat and holidays, many businesses are kosher-certified, it has many mikvas (the number of women using the mikva annually stands at 15,500), about one hundred restaurants and food stores serving the Jewish public, about 90% of which have kashrut certificates.
According to the municipality, there is enforcement of the law forbidding business on Shabbat, about 260 marriage licenses are granted yearly and about 160 unmarried status certificates. Around 430 funerals take place yearly and scores of memorial services take place weekly - which in and of itself requires special deployment.
The municipality charges: "The State must provide the possibility to actualize the principle of religious freedom, while the failure to appoint rabbis to the city harms the resident's right to receive religious services according to their worldview and faith."