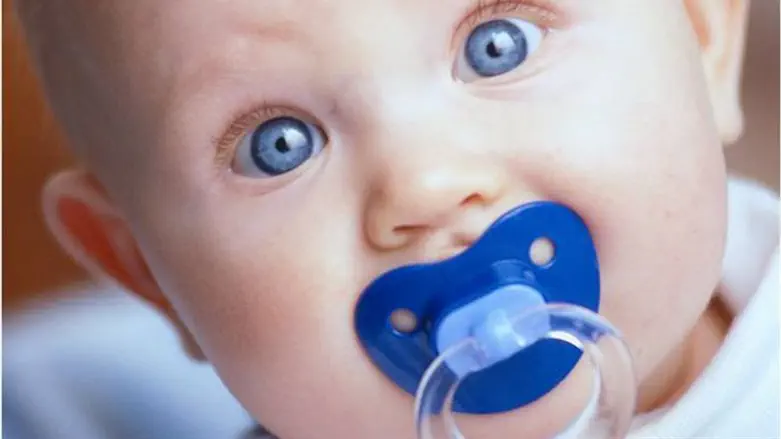 baby with pacifier
Office XP
Israel Economy Ministry's Commissioner of Standards and Industry has warned the public not to give decorated pacifiers to babies.
These decorated pacifiers are sold online, as well as in brick-and-mortar stores, and are often advertised via social media. Many of them are decorated with beads or stickers, which can present a choking risk if they come loose while the pacifier is being used.
The Commissioner of Standards emphasized that according to Israel's safety standards, it is completely forbidden to add decorations, ornaments, or stickers to a pacifier.
The Economy Ministry learned about these pacifiers when the National Center for Children's Safety and Health 'Beterem' asked the to conduct a safety examination on one of the pacifiers, which they saw being sold in the Bat Yam branch of "Hallel Designs."
After testing the pacifier and finding it did not meet safety standards, the Commissioner of Standards ordered to halt the production and sales of these pacifiers, and to remove existing products from shelves.