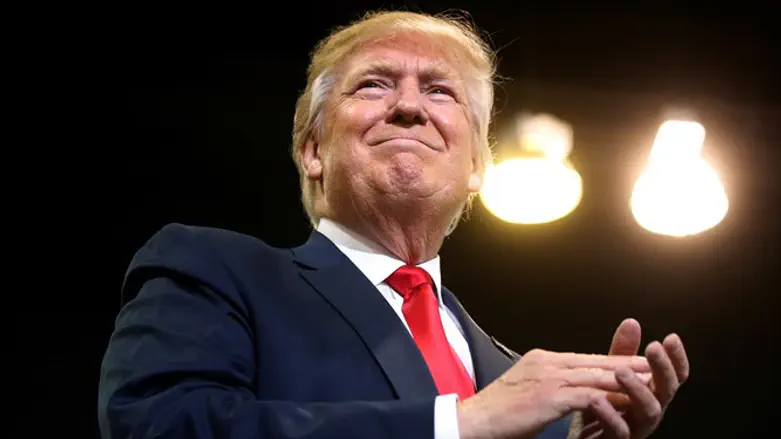 Donald Trump
Reuters
U.S. President-elect Donald Trump on Monday condemned the attack on a Christmas market in Berlin that killed 12 people, saying that "Islamist terrorists" were responsible for it.
"ISIS and other Islamist terrorists continually slaughter Christians in their communities and places of worship as part of their global jihad," Trump said in a statement quoted by Reuters and using an acronym for the Islamic State jihadist group.
On Twitter, he said the attack, along with others in Turkey and Switzerland, showed "it is only getting worse. The civilized world must change thinking!"
Monday's attack in Berlin occurred when a truck plowed into crowds at a Christmas market in the German capital.
Police told the German news agency dpa that they are treating the incident as a suspected terror attack, though the interior minister for the state of Berlin said late Monday night that the circumstances were not clear and the incident could be an accident.
The attack in Berlin was very similar in nature to the attack in Nice, France, this past July, in which a truck plowed into a crowd celebrating Bastille Day.
86 people were murdered in the Nice attack, which was claimed by the Islamic State (ISIS) group.
While Trump linked the Berlin attack with Islamist terrorists, President Barack Obama's White House was more cautious, condemning in a statement "an apparent terrorist attack".
"The United States condemns in the strongest terms what appears to have been a terrorist attack on a Christmas Market in Berlin, Germany, which has killed and wounded dozens," said National Security Council spokesperson Ned Price.
"We send our thoughts and prayers to the families and loved ones of those killed, just as we wish a speedy recovery to all of those wounded. We also extend our heartfelt condolences to the people and government of Germany. We have been in touch with German officials, and we stand ready to provide assistance as they recover from and investigate this horrific incident. Germany is one of our closest partners and strongest allies, and we stand together with Berlin in the fight against all those who target our way of life and threaten our societies," the statement added.