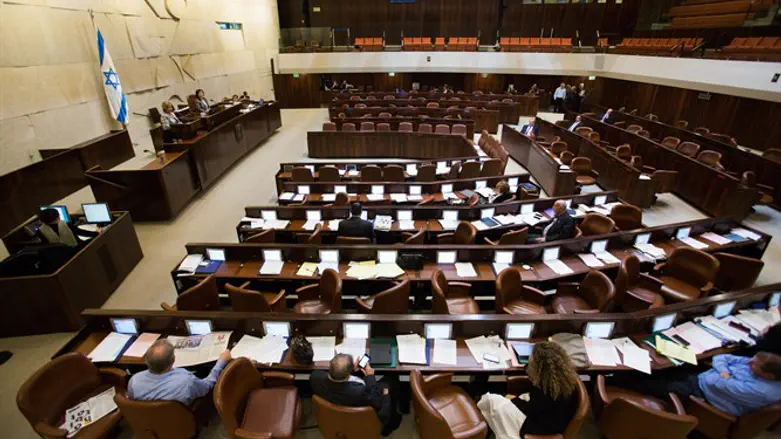 The Knesset
Yonatan Sindel/Flash 90
Eight MKs from the Likud, Kulanu, and Shas parties have proposed a law that seeks to enable Israelis residing outside of Israel to vote in elections for the Knesset, an issue that has been debated for years.
According to the bill, a registered Israeli voter who is outside of Israel on the day of elections and obtained a voting form 12 months before the election date would be eligible to vote at Israeli consulates around the world.
At present, only official Israeli diplomats - such as foreign ministry and Jewish Agency officials - are eligible to vote from abroad in Israeli elections.
In justifying their proposal, the MKs explained that "In the age of globalization, many citizens are outside of Israel for business reasons on election day, and they ought to enabled participation in the elections by means of the international Israeli representatives, as is similarly practiced by most democratic countries in the world such as Britain, Germany, Spain, Denmark, and the US."
Being abroad temporarily is not the same as residing abroad, however. There have been suggestions made over the years to allow Israeli citizens, Jewish and Arab, who have made their homes abroad, to vote.These initiatives have not succeeded because of the widespread feeling that those who live here should decide who runs the country and the fear that such a law could skew elections.