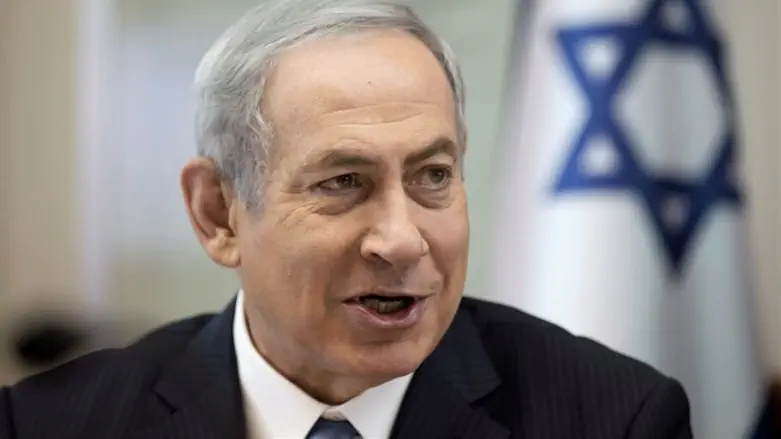 Binyamin Netanyahu
Reuters
Prime Minister Binyamin Netanyahu said that the Israeli Prime Minister should have a larger role in choosing political appointees to head government agencies, like the President does in the US.
"[President-elect] Trump can appoint people to fill 4,000 roles without [dealing with] tracking committees and bureaucracy. But in Israel, it is impossible to appoint even a few hundred. The system needs to change." Netanyahu said in a Cabinet meeting Sunday.
The subject was raised during a discussion on the presence of many officials in various government offices. Some of the ministers said that they have had difficulty dealing with the need to appoint or dismiss officials due to the need to establish committees for each change, a process that takes time.
They complained that it is very difficult to run a government in that manner, and the Prime Minister supported them. Netanyahu said that the appointment of an official should be done without the need to form search committees.
At the end of the discussion it was decided to establish a committee to examine recommendations for changes in the way officials are appointed to government offices. The committee will be chaired by Minister Yariv Levin, who is close to the Prime Minister, and by Justice Minister Ayelet Shaked.
The Movement for Governance and Democracy in Israel praised the government's decision to establish a committee to examine the possibility of changing how political appointments are made. "The government should be congratulated on the establishment of a committee to regulate the appointing process. The staffing of senior positions in public service should reflect the will of the public through its chosen representatives. The authority and responsibility should be imposed on the elected officials without the ability to blame the bureaucracy or red tape for delays in the process."