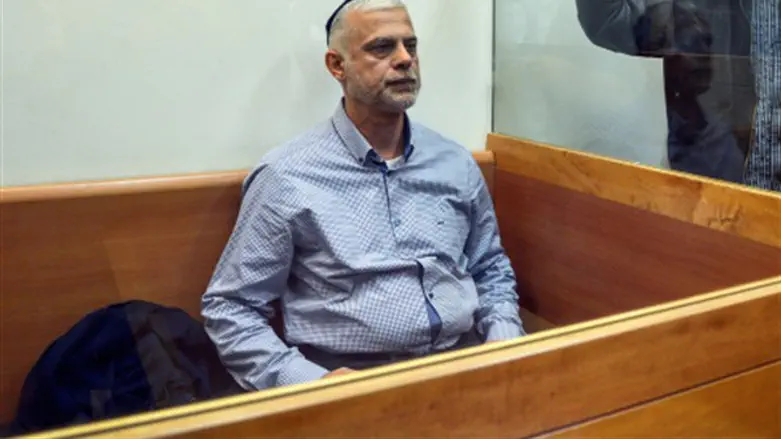 Former Shas MK Amnon Cohen
Flash90
The suspect arrested in connection with an ongoing corruption investigation has been identified as former Shas MK Amnon Cohen
The revelation, made Thursday afternoon, comes a day after Cohen was arrested as part of an investigation into allegations of corruption during his service in the Knesset.
Police say they suspect that Cohen accepted bribes – including sexual favors – provided by a businessman in exchange for promoting the latter's interests in the Knesset.
Cohen, who served in the Knesset since 1999, abruptly decided in late 2014 not to participate in the election for the 20th Knesset, held in March, 2015.
On Wednesday evening a court extended Cohen's arrest until Sunday.
According to a statement released by Israeli police on Wednesday, the basis for an indictment on a range of corruption charges has been formed, though no final determination has yet been reached on whether Cohen will be charged.
"Recently, following progress made in an investigation and thanks to operational opportunities which allowed the investigation to advance, the foundation for a case regarding suspicions of bribery, fraud, and breach of trust by a former Knesset Member have been established."