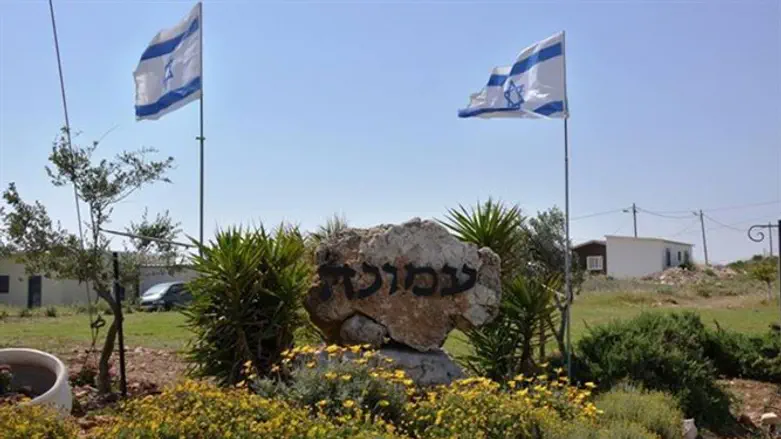 Amona
Amona Facebook page
Residents of Amona on Wednesday morning interrupted a meeting in the Ofra Secretariat between Yesha Council officials and officials of the Amana settlement organization which built most of the Jewish communities in Judea and Samaria.

The meeting included the head of the Yesha Council Avi Roeh and Amana CEO Ze'ev Hever (Zambish). The subject of the discussion was finding a temporary housing solution for the residents of Amona via caravans in Ofra.
The Amona residents broke into the meeting and interrupted the discussion. Eventually, police were called to the scene to remove the Amona residents.
The message sent by the residents of Amona to the residents of Ofra reads:
"Dear Friends, Ofra residents,
Does it seem rational to you that while Amona is still fighting for a 'Regulation Law' that will serve the interests of Ofra and of the Jewish settlement enterprise in general, there should be a discussion behind our backs in the Ofra Secretariat with Zambish to settle on a trailer park for Amona residents in Ofra?
They do not represent us!!!
Ofra has every right to be dealing with the nine homes in Ofra (that are under threat of destruction). But it has no right to sabotage the struggle for Amona and the path that Amona chooses to follow. Whoever is in Ofra is invited to go now to protest to your secretariat the holding of such a meeting without the participation of representatives from Amona."