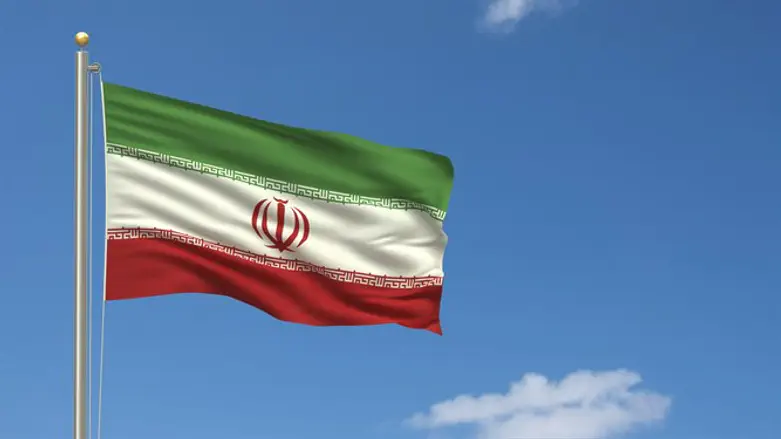 Iranian flag
Thinkstock
Iran is threatening to resume its nuclear activities which were halted as part of the deal with the West, in response to the United States' Congress extending the sanctions on the Islamic Republic.
A member of the Iranian Parliament's Presiding Board said Friday, according to PressTV, that the legislature is preparing a motion which would mandate the government to resume nuclear activities halted under the agreement.
"The three-urgency motion on the resumption of nuclear activities has been drafted due to the urgency [required] to counter the U.S. move," the lawmaker, Akbar Ranjbarzadeh, was quoted as having said.
Ranjbarzadeh further said the Iranian lawmakers sought to adopt "a fundamental and principled" measure proportionate to the move by Congress.
"The U.S. and its Congress are the ones who have acted in violation of international law and trampled upon it," he charged, according to PressTV.
He emphasized that the motion calls for "the swift, comprehensive and complete" resumption of nuclear activities in Iran.
Ranjbarzadeh said Iran would "repeatedly and round the clock declare to the world through its diplomatic apparatus and media that it was Washington which initiated this illegal action and that we (Iran) had no option but retaliation."
This past week, the Senate unanimously voted 99-0 to extend the Iran Sanctions Act (ISA) by ten years.
The bill had previously been approved by a vote of 419-1 in the House of Representatives. President Barack Obama is expected to sign the bill into law.
The ISA, which was first passed in 1996, enacts sanctions on companies that invest in Iran's energy sector in order to deter the Islamic Republic's pursuit of nuclear weapons.
Senior Iranian officials reacted angrily after the House of Representatives passed the extension of the sanctions, saying that doing so goes against the Joint Comprehensive Plan of Action (JCPOA), the official name of the nuclear agreement signed last year between Iran and six world powers.
The head of the Atomic Energy Organization of Iran, Ali Akbar Salehi, also said on Friday that the Islamic Republic was fully prepared to respond to the American decision to extend the ISA but would act wisely and with prudence.
"This legislation (ISA) does already exist but it has been neutralized by the U.S. president but, if it becomes operational again, it is a clear violation of the JCPOA," he said, according to PressTV.