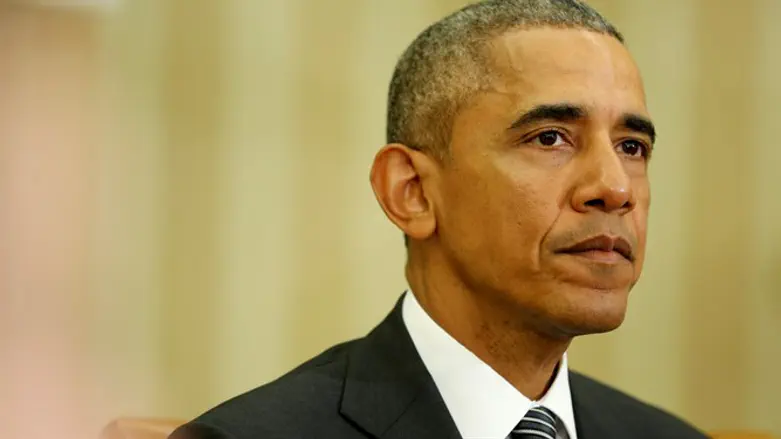 President Barack Obama
Reuters
President Barack Obama on Thursday signed a waiver which prevents moving the American embassy in Israel from Tel Aviv to Jerusalem.
Congress passed a law in 1995 mandating the move of the embassy from Tel Aviv to Jerusalem, but allowed the President to exercise a waiver delaying the move. The waiver must be renewed every six months.
"I hereby determine that it is necessary, in order to protect the national security interests of the United States, to suspend for a period of 6 months the limitations set forth in sections 3(b) and 7(b) of the Act," Obama said in a memorandum.
Thursday marked the eighth time Obama has signed the waiver, which has been signed by every President since Bill Clinton, each time citing "national security" as the reason for the delay.
However, this could be the last time the waiver is renewed – if President-elect Donald Trump follows through on his campaign promises.
During the election campaign, Trump promised to move the U.S. Embassy to Jerusalem from Tel Aviv in recognition of Jerusalem being Israel's capital city.
Republican Senators Ted Cruz and Dean Heller drafted a law last year that would remove the president's authority to invoke national security as a reason to ignore Congressional resolutions on moving the embassy to Jerusalem.
The Palestinian Authority, which wants Jerusalem to be the capital of its desired future state, has expressed anger over Trump's campaign promises and vowed to "make life miserable" for the United States at the United Nations if he follows through with the move.