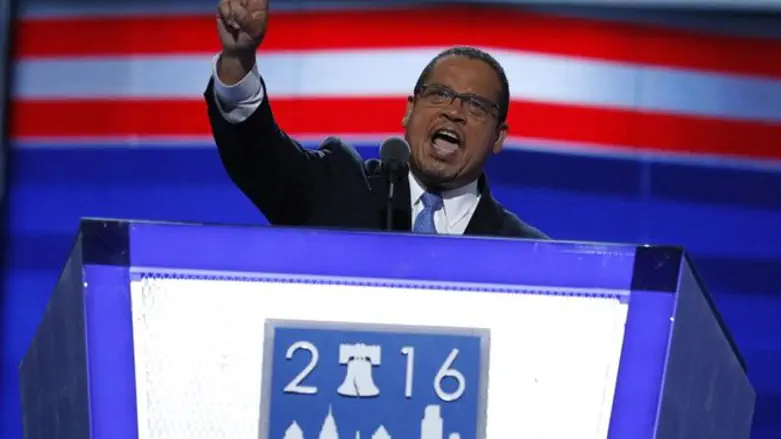 Keith Ellison
Reuters
The Anti-Defamation League sharply criticized Congressman Keith Ellison's remarks in a recording on which Ellison claimed that US foreign policy is "governed" by Israeli interests.
The audio recording is from a private fundraiser from 2010 and was released this week by the Investigative Project on Terrorism, (IPT).
Ellison is a leading candidate for for the chairmanship of the Democratic National Committee and has received the support of several mainstream Democratic leaders, such as Senator Chuck Schumer.
"The United States foreign policy in the Middle East is governed by what is good or bad through a country of 7 million people," Ellison is heard saying inn the recording. "A region of 350 million all turns on a country of 7 million. Does that make sense? Is that logic? Right? When the Americans who trace their roots back to those 350 million get involved, everything changes. Can I say that again?"
The ADL released a statement Thursday saying that the recording "raises serious doubts about Rep. Ellison's ability to represent traditional Democratic support for Israel."
ADL head Jonathan Greenblatt said: "Rep. Ellison's remarks are both deeply disturbing and disqualifying. His words imply that US foreign policy is based on religiously or national origin-based special interests rather than simply on America's best interests. Additionally, whether intentional or not, his words raise the specter of age-old stereotypes about Jewish control of our government, a poisonous myth that may persist in parts of the world where intolerance thrives, but that has no place in open societies like the US."
Ellison has been under scrutiny by right-wing groups for his past associations with extremist Louis Farrakhan and the anti-Semitic Nation of Islam movement. Left-wing Jewish groups and ADLhad defended Ellison against the accusations of association with anti-Semites before the recording surfaced.