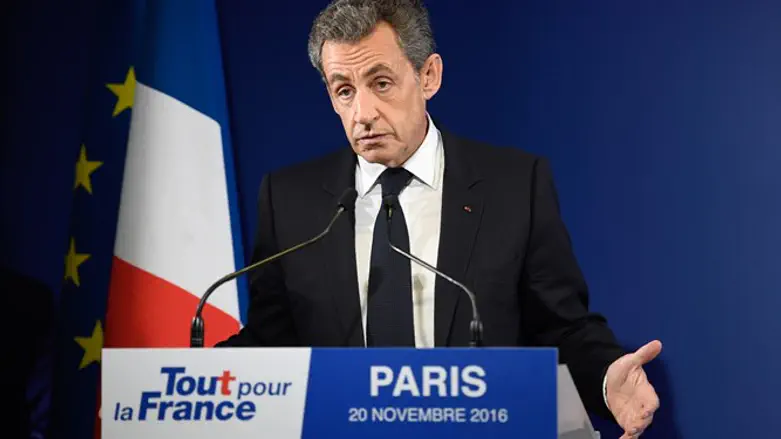 Nicolas Sarkozy
Reuters
Former French president Nicolas Sarkozy's bid to return to the presidency fell short on Sunday as he was embarrassed in the rightwing party's first ever primary, AFP reports.
Sarkozy finished third behind the man who served as his prime minister, Francois Fillon, and another ex-premier, Alain Juppe.
"I have no bitterness, I have no sadness, and I wish the best for my country," Sarkozy said in a concession speech following the loss.
Sarkozy had hoped that France's fear of terrorism following several deadly attacks, including the Paris attack in November of 2015 and the truck attack in Nice on Bastille Day, would propel him back to power.
In his comeback bid, Sarkozy did not shrink from controversy, sharpening his anti-immigrant rhetoric after the massacre in Nice that claimed 86 lives.
The son of a Hungarian immigrant drew a line in the sand by saying in September, "Once you become French, your ancestors are the Gauls."
The remarks appealed to the base of the Republicans party but alienated the moderate right and center while appalling the left, according to AFP.
His temper also flared on Thursday during the last debate before the primary vote, when he slammed as "disgraceful" a question on fresh claims that he received millions in campaign funding from the regime of late Libyan leader Muammar Qaddafi.
Sarkozy vehemently denied the claims in 2012, rejecting them as "grotesque".
AFP notes he became the first former head of state to be taken into custody for questioning when he was charged with corruption, influence peddling and violation of legal secrecy in July 2014.
In what is potentially the most damaging case, he is accused of conspiring with his lawyer to give a magistrate a lucrative job in exchange for inside information on a different corruption probe against him, in conversations on a secret phone registered under an assumed name.
In Israel, his one term as president may be remembered for the embarrassing incident in which he was caught calling Prime Minister Binyamin Netanyahu a "liar" in a conversation with President Barack Obama.
Sarkozy and President Obama were talking in a private room after a press conference at the G20 summit in Cannes in 2011, not knowing their microphones were open and that reporters outside still were wearing their headphones they had used to hear simultaneous translations of Obama's remarks in public.
The two reportedly spoke about Netanyahu, and Sarkozy said, "I cannot stand him. He is a liar."
Obama then replied with, "You're fed up with him, but I have to deal with him every day!"