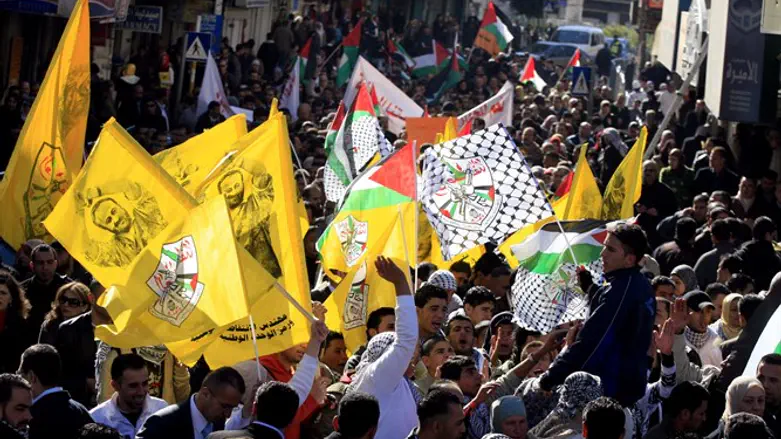 PLO demonstration
Issam Rimawi/Flash90
The Palestinian Authority leadership blasted a proposed law to ban the use of loudspeakers to broadcast the Muslim call to prayer from mosques across Israel, warning that if passed the law would spark a new war.
In a formal declaration on Saturday, the Palestinian National and Islamic Forces - an umbrella organization formed in 2000 which includes the various factions within the Palestinian Authority – condemned the so-called "Muezzin Law", as well as the Regulation Law, which would protect Jewish communities in Judea and Samaria from claims of ownership over the land after the towns are already built and inhabited.
The Palestinian National and Islamic Forces (PNIF) includes, among other groups, Mahmoud Abbas' Fatah, the PFLP, DFLP, Hamas, Islamic Jihad, and other political factions and terror groups.
The PNIF warned on Saturday that should the two bills be passed, they would constitute a declaration of war by Israel. The statement also claimed they reflected the Israeli government's "racist", "extremist" nature.
The group's leaders added a call for action to resist the "continuing crimes" of Israel and the deepening "occupation".