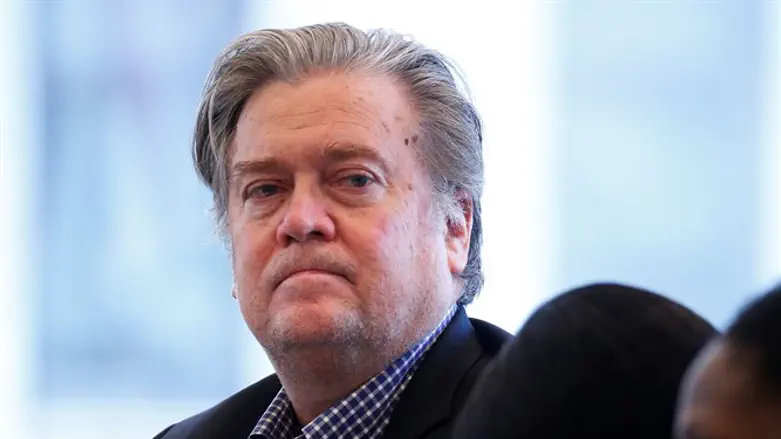 Stephen Bannon
Reuters
JTA - Steve Bannon, in his first interviews since Donald Trump named him chief strategist at the White House, denied being anti-Semitic or a white supremacist.
Bannon served as chairman of Breitbart News before joining the Trump campaign as its CEO. Bannon has called Breitbart a "platform for the alt-right," a loose movement of anti-establishment opponents of globalism and "political correctness."
"Breitbart is the most pro-Israel site in the United States of America," Bannon told the Wall Street Journal in an interview posted Friday. I have Breitbart Jerusalem, which I have Aaron Klein run with about 10 reporters there. We've been leaders in stopping this BDS movement in the United States; we're a leader in the reporting of young Jewish students being harassed on American campuses; we've been a leader on reporting on the terrible plight of the Jews in Europe."
In the same interview, Bannon praised the 'alt-right' movement and said that he believes the less savory elements of the movement will one day fall away.
"Our definition of the alt-right is younger people who are anti-globalists, very nationalist, terribly anti-establishment," he said.
He asserted that Breitbart represents more than just the alt-right. "We provide an outlet for 10 or 12 or 15 lines of thought," Bannon said. "We set it up that way."
He denied charges of white supremacism. "I'm an economic nationalist. I am an America first guy. And I have admired nationalist movements throughout the world, have said repeatedly strong nations make great neighbors. I've also said repeatedly that the ethno-nationalist movement, prominent in Europe, will change over time. I've never been a supporter of ethno-nationalism."
Bannon told the Hollywood Reporter in an interview posted Friday that he is "not a white nationalist, I'm a nationalist. I'm an economic nationalist."
He said that the new Trump administration is going "to build an entirely new political movement. It's everything related to jobs. The conservatives are going to go crazy."
He said that liberals and the media are "blind to who we are and what we're doing."