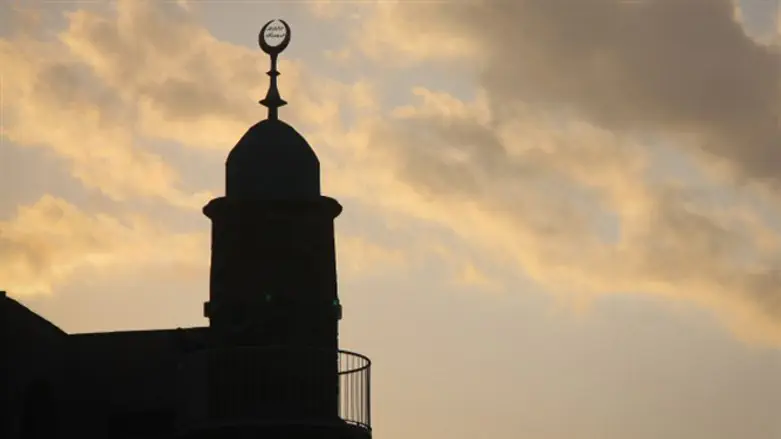 Mosque in Yafo, file
Esther Rubyan/Flash90
As legislation restricting the use of loudspeakers to broadcast daily calls to prayer progresses, some Arab leaders in Israel are pushing back on the proposal, calling it an infringement on the right to worship.
In the Negev town of Rahat, home to some 65,000 Israeli Bedouin, Mayor Talal El-Qarinoui not only condemned the law, but threatened to take action to nullify its effects if passed.
Speaking on Thursday at the Equal Opportunity Conference held in the Idan HaNegev industrial zone, El-Qarinoui lambasted Prime Minister Binyamin Netanyahu, who has given his backing for the bill, and pledged to fight the law should it come into effect.
The Mosque Law, as it is popularly known, would prohibit places of worship from using loudspeakers outdoors. The bill is meant to end the noise pollution from mosques across the country, which broadcast the five daily calls to prayer at high volume – including two at night.
"The laws won't silence the muezzin call in Arab towns," said El-Qarinoui. "Even if you pass this law, Mr. Prime Minister, I will put a loudspeaker on every building in Rahat to play 'Allahu Akbar', because freedom of worship is important to us, and it is also very important that the Arab citizens of the state will be a part of it."