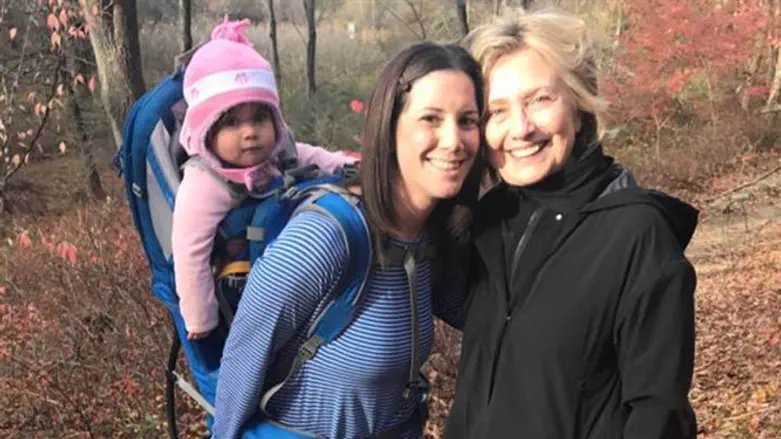 Clinton in the woods
Facebook
Hillary Clinton has stayed out of the public eye in the days since she lost the US Presidential election to Donald Trump. However, Clinton has not reacted to the defeat that likely means the end of her political career by staying home and avoiding interactions with other people.
A mother in Westchester, New York, who was upset over Trump's victory went on a hike through the woods when she came upon Clinton walking with her husband, Bill and their dogs. The Clintons were taking a relaxing hike following the elections.
Margot Gerster took a photograph with the former First Lady and posted the picture to Facebook, along with a description of their chance meeting.
Gerster wrote: "As we were leaving, I heard a bit of rustling coming towards me and as I stepped into the clearing there she was, Hillary Clinton and Bill with their dogs doing exactly the same thing as I was. I got to hug her and talk to her and tell her that one of my proudest moments as a mother was taking Phoebe with me to vote for her," the post continued.
"She hugged me and thanked me and we exchanged some sweet pleasantries and then I let them continue their walk. Now, I'm not one for signs but I think I'll definitely take this one. So proud."
Clinton appears to be very relaxed in the photograph, which was taken just two days after she lost the elections and conceded the Presidency of the United States to Donald Trump.
Gregory Locke, a friend of Gerster's remarked that "Hilary Clinton may not be where she wanted to be today, but she looks relaxed, perhaps for the first time since 1979."