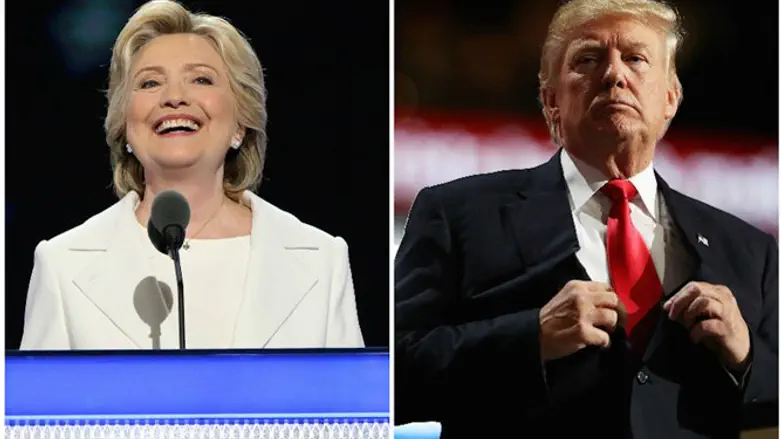 Trump and Clinton
Paul Morigi/Getty Images, Joe Raedle/Getty Images via JTA
Well-known kabbalist Rabbi Dov Kook of Tiberias fasted for three days before Tuesday's US Presidential elections, the haredi news site Kikar Hashabbat reported.
Rabbi Kook's prayers were answered when Democratic candidate Hillary Clinton lost to Republican candidate Donald Trump. Rabbi Kook's son-in-law, Rabbi Rafael Kook, explained to Kikar Hashabbat why it was so important that Clinton, whom he referred to as "Amalek," lose and that Trump win.
He said that this election was an important step in the process of the redemption of the Jewish people and the world, just as the Six Day War was. He compared Trump to the ancient king of Persia, Cyrus the Great, who is remembered for allowing the Jewish people to return to the land of Israel and rebuild the Holy Temple after the Babylonian exile.
Rabbi Kook believes that Trump will be more pro-Israel than President Obama has been or Clinton would have been and will allow Israel to build in Jewish communities in which President Obama demanded Israel freeze construction.