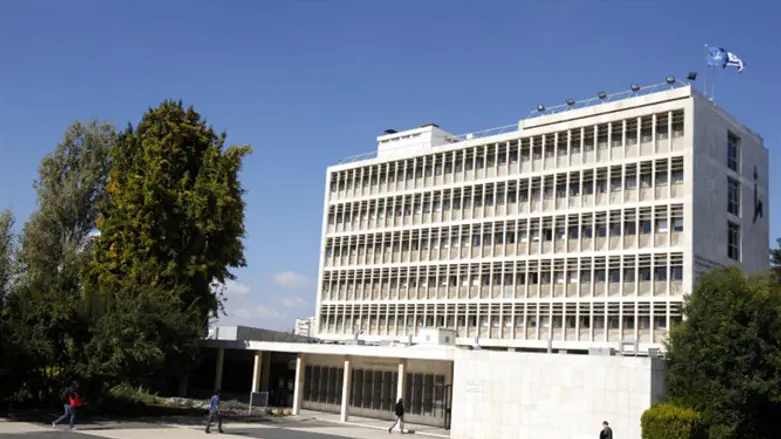 Hebrew University
Flash90
Attorney Doron Nir Tzvi of the Lavi organization sent a letter this week to the head of the Council for Higher Education's Planning and Budgeting Committee (PBC), Professor Yaffa Zilbershats to protest the partnership of the Campus-Community Partnership and the Minerva Center for Human Rights at Hebrew University.
According to Nir Tzvi, the Campus-Community Partnership at Hebrew University "works alongside radical organizations from the university which advocate for only one side of the political spectrum, such as B'Tselem, Gisha, the Israeli Committee against House Demolitions, the Public Committee against Torture, Zochrot, Bat Shalom, Yesh Din, Mossawa, Hamoked, Adalah, the Mizrahi Democratic Rainbow Coalition, Rabbis for Human Rights," and others leftist NGOs, many of them foreign-funded.
He adds that the Minerva Center operates within the "Human Rights Fellows Program" alongside many of the above leftist organizations.
Nir Tzvi protested the fact that these leftist organizations "which represent only a small part of the diversity of Israel," receive funding from the PBC.
"This situation, in which the PBC allocates funding for radical political activity while giving a complete monopoly to one side of the political divide, is unacceptable. And this activity, which borders on racism, is unworthy of receiving public funding."
The Lavi organization has called on Prof Zilbershats to "cancel all funding to these programs and examine the conduct of the program managers."