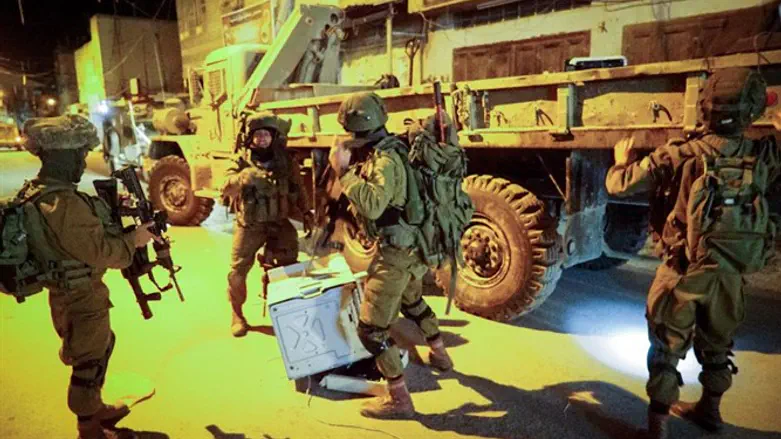 Operation against printer
IDF Spokesperson
In the village of Al Fawwar, just 6 kms. south of Hevron, IDF forces, together with Border Guard officers and police, located and shut down a print house used for producing anti-Israel flyers promoting attacks on Jews.
In addition, 14 suspects were arrested by security forces throughout Judea Samaria for their involvement in terrorism and violent demonstrations.
During the night in Hevron, security forces provided protection for about 3,000 Jewish worshipers who visited the Cave of the Patriarchs.