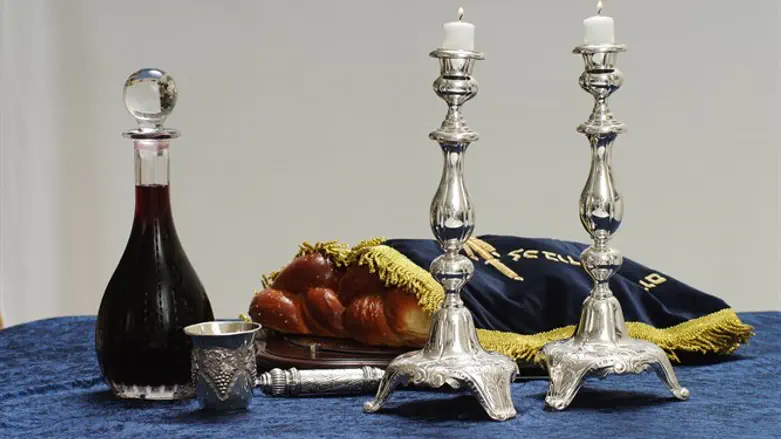 A shabbat Table
Mendi Hochsman - Flash 90
The third annual global Shabbat Project, scheduled for Nov. 11-12, is expected to surpass its previous numbers and reach a new record of 1,000 cities around the world, and aims to pass the 1 million participant mark.
Started in 2014, the Shabbat Project quickly gained popularity, with 919 cities in 84 countries participating last year. This year's theme is "Shabbat can do that" and 57 new cities have joined the project.
Project initiator South Africa Chief Rabbi Warren Goldstein said, "In 2014 and again in 2015, through the transformative power of Shabbat, we've seen individuals and communities accomplish great things; things that before were not thought possible. We've seen walls torn down, families strengthened and rejuvenated, deep feelings awakened, lasting friendships formed. This is what Shabbat can do."
In Australia, "pretty much every shul is holding an event" and in smaller communities like Cancun, Mexico, the Shabbat Project is a community event and a highlight of the Jewish year.
Various cities are having communal "challa bakes," doubling a fun community event with an effort to help prepare the enormous quantities of food necessary for the Shabbat Project communal meals.
Although registration is required, participation is free.
Israel has what to be proud of, too: Tel Aviv broke the record for the most Shabbat Project participants in 2014, and it doesn't seem to be interested in giving that spot up anytime soon, either: 1,500 people are expected to participate in this year's event, at 20 locations in Tel Aviv.
Both observant and uninitiated Jews have attended the previous two years' events.