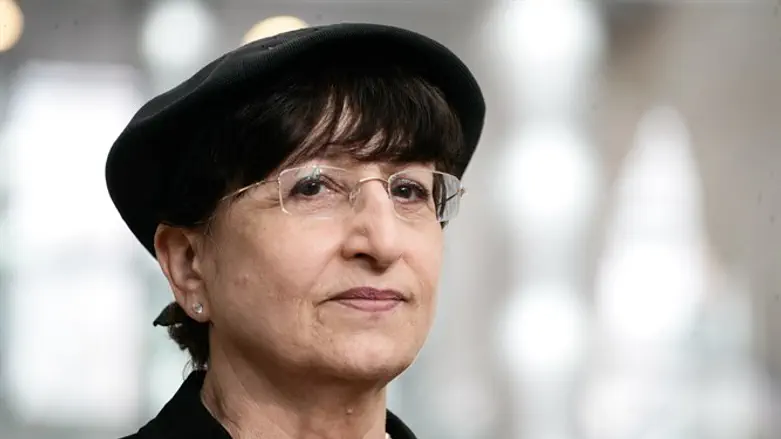 Adina Bar-Shalom
Flash90
The Council for Higher Education (CHE) has decided to close down the Haredi College in Jerusalem, it was announced Thursday. The college was established by Adina Bar-Shalom, the daughter of the late Rabbi Ovadia Yosef.
The Haredi College opened in 2001 to serve the educational needs of the members of the haredi community who wished to acquire academic degrees in a religious environment. The college has offered bachelor's degrees in psychology, social work, political science, and computer science, among others. It has also offered masters degrees.
Bar Shalom won the Israel Prize for lifetime achievement for her work in promoting higher education among the haredim.
The CHE decided to shut down the Haredi College due to budgetary problems and a declining enrollment. According to the CHE the Haredi College has a budget deficit of 5.5 million shekels ($1.44 million) and enrollment has decreased by half in recent years.
The Haredi College will continue to operate and receive funding throughout the current academic year. However, after this year the college will no longer receive any funding from the CHE.
Bar-Shalom responded angrily to the decision to stop funding the college. "CHE's decision is a slap in the face to haredi society and to Israeli society, I refuse to accept the decision."Unfortunately the CHE is not educated to understand the haredi public." she told Channel 10.
"My father, Rabbi Ovadia Yosef, approved of the establishment of the college because he understood the need for the haredi community to integrate into academia and to make a decent living." she added.
Bar-Shalom called on the CHE to reverse its decision and on "anyone who holds the haredi public dear to his heart to help continue the construction and development of the Haredi College (so that it can remain open)."