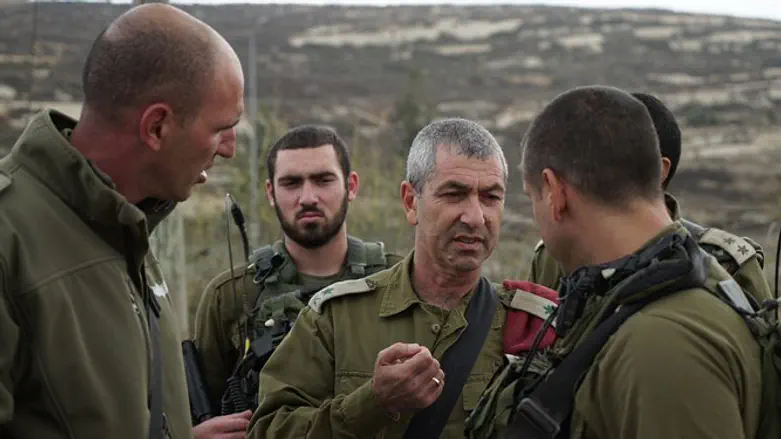 General Numa at scene of attack
IDF spokesperson
The Commander of the the IDF Central Command, Major General Roni Numa, visited the checkpoint near Beit El where a terrorist attack wounded three soldiers last night, one seriously.
The general heard from Binyamin Area Commander, Col. Yuval Gaz, about the attack and the actions of soldiers from the 202nd battalion who were on the scene.
The general said that the soldiers' quick response prevented the attack from becoming even more severe, and stressed the need for vigilance in order to maintain security for the towns in Binyamin.