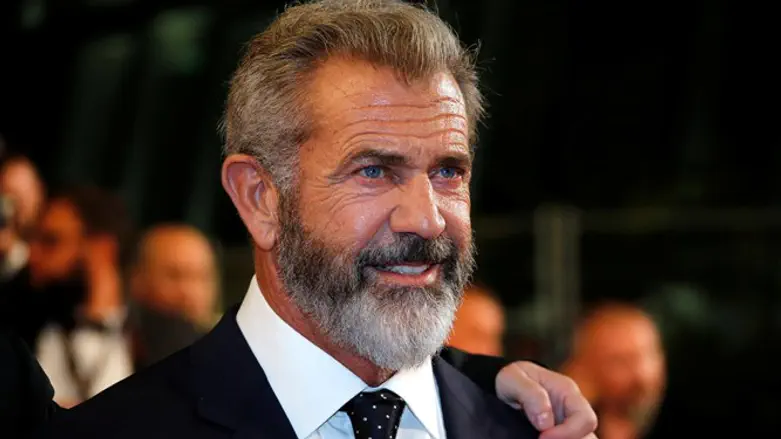 Mel Gibson
Reuters
JTA - Mel Gibson says it's time for the world to move on from his anti-Semitic tirade in 2006.
It's "really unfair" that people are still hung up on his infamous rant, the 60-year-old actor told Variety last week, ahead of the U.S. release of his film "Hacksaw Ridge" on November 4.
In 2006, a drunk Gibson made anti-Semitic remarks after he was arrested on suspicion of driving under the influence of alcohol. "F*****g Jews," he shouted. "The Jews are responsible for all the wars in the world."
"Ten years have gone by," Gibson told Variety. "I'm feeling good. I'm sober, all of that kind of stuff, and for me it's a dim thing in the past. But others bring it up, which kind of I find annoying, because I don't understand why after 10 years it's any kind of issue."
The day after his arrest, the actor apologized for the incident, calling his statements "despicable."
But many in the Jewish community weren't convinced.
Abraham Foxman, then director of the Anti-Defamation League, pointed to Gibson's 2004 film "The Passion of the Christ," about Jesus' persecution and crucifixion, which some said played into notions of Jewish culpability for the killing of Jesus.
"His tirade finally reveals his true self and shows that his protestations during the debate over his film 'The Passion of the Christ' — that he is such a tolerant, loving person — were a sham," Foxman said at the time.
Gibson told Variety that his record should convince people that his 2006 invective was an isolated event.
"Surely if I was really what they say I was, some kind of hater, there'd be evidence of actions somewhere. There never has been. I've never discriminated against anyone or done anything that sort of supports that reputation. And for one episode in the back of a police car on eight double tequilas to sort of dictate all the work, life's work and beliefs and everything else that I have and maintain for my life is really unfair," he said.
In 2010, Gibson's ex-girlfriend Oksana Grigorieva claimed he had physically abused her and released a tape on which the actor could be heard making sexist and racist remarks, including telling her "if you get raped by a pack of n****s it'll be your fault."