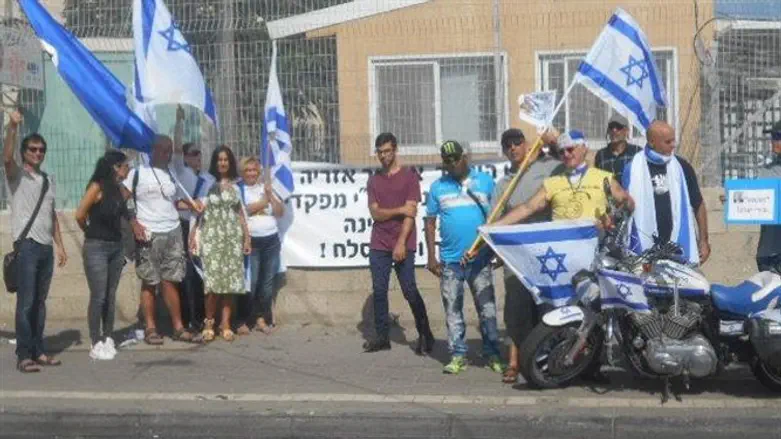 Azariya supporters demonstrate
Marina Shachar
Activists supporting the cause of jailed Israeli soldier Elor Azariya announced on Monday their plans for a hunger protest on Tuesday.
The planned demonstration and hunger strike coincide with the closing arguments on Tuesday in the manslaughter trial of Azariya, who has been indicted over the March 24th shooting of a wounded terrorist.
Azariya claims that he feared the terrorist, who was wearing an unseasonably heavy jacket, was reaching for an explosive device when he shot him.
Activists lobbying for the case to be dismissed or, alternatively, for Azariya to be pardoned, declared a fast for Tuesday, saying they would hold a hunger protest outside of the military court in Jaffa where the trial is being held.
"We call upon the judges to end this pointless trial and immediately set free the decorated combat soldier, who was sent [into harm's way] to defend us, only to be abandoned in the field by his commanders," the organizers of the protest said in a statement.
"We will continue the struggle, diligently and persistently, to correct this terrible injustice that has been done to Elor and his poor family."