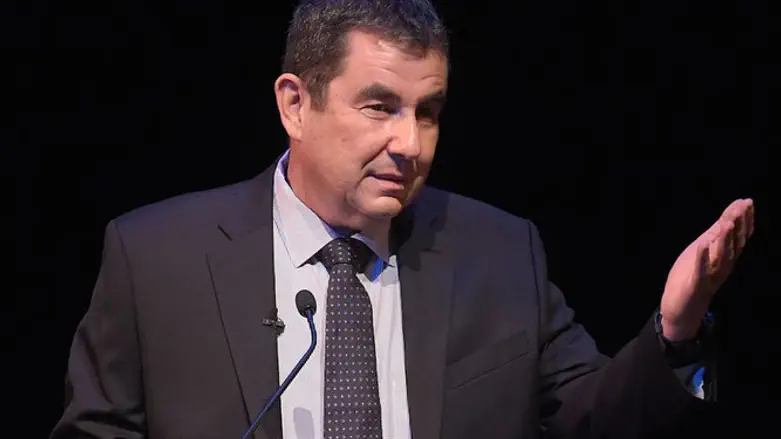 Ari Shavit
Jason Kempin/Getty Images
Earlier this month American Jewish journalist Danielle Berrin accused an unnamed Israeli author of sexual assault, saying he had grabbed her by the head and tried to force her towards him.
On Thursday, Haaretz writer Ari Shavit acknowledged that he was the subject of Ms. Berrin's accusations, but downplayed the incident, calling it an attempt at courtship gone awry.
Writing in the Jewish Journal, Berrin recounted a late-night interview with Shavit in 2014, who was in the US promoting his new book, My Promised Land: The Triumph and Tragedy of Israel.
After asking Berrin a series of probing personal questions, she claims, Shavit got physical.
"[H]e lurched at me like a barnyard animal, grabbing the back of my head, pulling me toward him. I turned my face to the left and bowed my head to avoid his mouth."
Berrin pointed out that Shavit was married with children, facts that did not seem of much concern to him.
"Last night, in front of everybody, you spoke so lovingly about your wife," Berrin said as he lunged at her.
"We have an arrangement," he reportedly replied.
"Don't you have children?" Berrin asked, to which he responded, "Yes, and I'm not done yet."
Shavit then reportedly suggested the two go up to his hotel room.
In a statement published in Haaretz on Thursday, Shavit admitted he had made advances on Ms. Berrin, but denied they constituted sexual assault.
"I completely misunderstood our interaction in that meeting," wrote Shavit. "Until I read this week the article she published, I felt that we had a friendly meeting that included, among other things, elements of dalliance. I did not for a moment think that sexual harassment had occurred. But what I saw as courtship, Berrin saw as inappropriate behavior and even harassment from me."
Shavit also apologized to Berrin for "this misunderstanding."