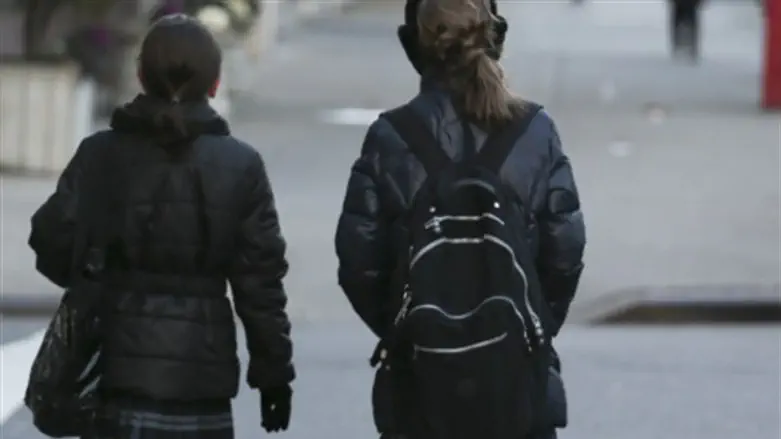 Haredi girls (Illustration)
Flash90
An act of kindness by neighbors looking to help was repaid in the cruelest fashion, when a father took advantage of his wife's absence from the home to allegedly sexually molest two young girls.
The alleged incident took place in a haredi neighborhood of Beit Shemesh, west of Jerusalem.
The mother of the family in question had recently given birth, and was still in the hospital. During her hospital stay, neighbors of the family sent two young girls, ages 11 and 12, to help out with chores.
According to haredi website BeHadrei Haredim, the father was supposed to be out of the house at the time, but was in fact there when the two girls arrived.
After the girls cleaned his house, the man allegedly began to molest them.
One of the girls, however, managed to escape and notify her mother of what had transpired. The girls' mother quickly arrived, took her other daughter, and called the police.
An investigation into the incident has since been opened and the suspect arrested. Police say they are planning to request an extension for the arrest in a court hearing on Friday.