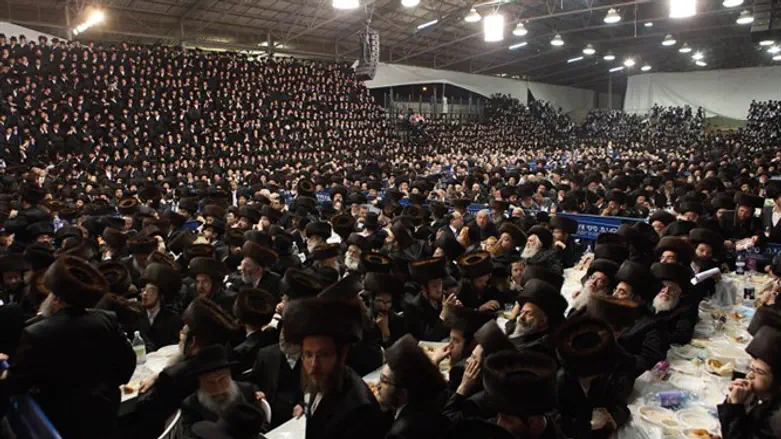 Vizhnitz Hassidim (file)
Flash 90
The Rebbe of Vizhnitz called upon his followers to speak in Yiddish whenever possible, and eschew the use of other languages.
Speaking at a gathering of Vizhnitz hasidim Monday evening, the Rebbe noted that while use of Yiddish is common in hasidic households both in Israel and America, it nevertheless "needs to be strengthened," urging followers to speak only in Yiddish while talking with family members and other hasidim.
The revered Rebbe, who heads the large Hungarian hasidic dynasty, also criticized the use of cellular devices, calling them a waste of time. He noted that his comments related to approved "Kosher" phones and not unfiltered, "non-Kosher" devices.
"I'm not talking about non-Kosher devices. That's something that [obviously] no one should have. I want to speak about devices that are considered very Kosher. They eat up people's time."
Responding to the oft-cited exemption from restrictions on digital devices and internet connections – business concerns – he added that "I know lots of people who make a living without such devices."