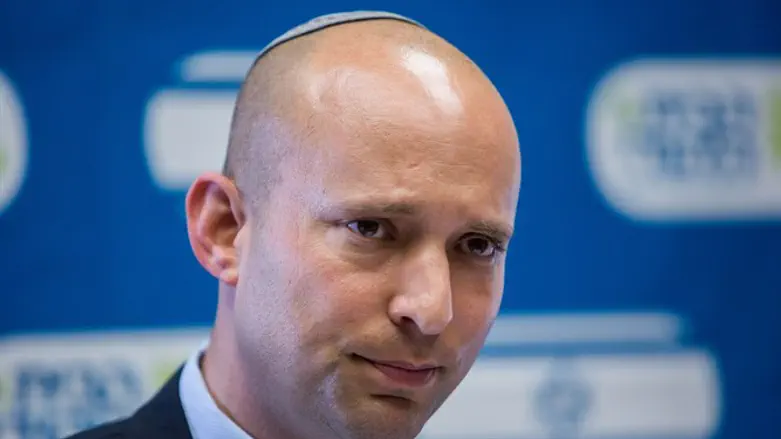 Naftali Bennett
Yonatan Sindel/Flash 90
Education Minister Naftali Bennett responded today to the teachers' protest against the lowering of their September salaries due to bureaucratic snafu. Tens of teachers flocked to the Ministry of Education in Tel Aviv to protest.
"The teachers of Israel will receive full salaries - and on time. Teachers, please come and meet with us." Bennett wrote on his official Facebook page. He called upon teachers to appeal to specially opened phone lines and to come to the reform committee meetings which will take place next month.
"In the last few days, a problem has surfaced that has actually existed for the past few years in the educational system. I am dedicated to solving that issue during my term in office, just as we dealt with the issues of classroom size, teachers' aides and mathematics," the minister said, listing some of the challenges his office had met successfully.