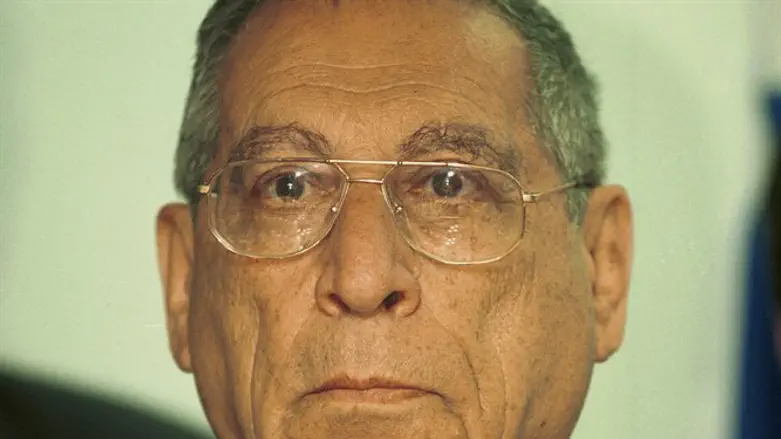 Rehavam Ze'evi
Flash90
MK Ksenia Svetlova (Zionist Union) demanded that Knesset Speaker Yuli Edelstein cancel the special Knesset session set for next month to honor the memory of former Minister Rehavam Zeevi, known as "Gandhi," who was assassinated by Arab terrorists in 2001.
In an open letter to Knesset members, Svetlova wrote that "this honorable house should be a model for our constituents from all parts of the political spectrum - right and left, Jew and Arab, religious and secular, women and men."
"Having a session for the memory of Rehavam Zeevi for his problematic legacy will cheapen the rule of law in general, and the honor of every Israeli in particular, and will miss the goal of the Knesset and its function."
According to Svetlova, "It is not the function of a house of legislation to celebrate a legacy of crime, underworld, sexual offenses and hatred of foreigners. Those are main chapters in the legacy of Gandhi, [and] the Knesset ought to free itself from them immediately. I call on Knesset Speaker Yuli Edelstein to cancel the session. If not, I call on you to join me in preventing participation in this session."
Rehavam Zeevi was an IDF general and the outspoken head of the Moledet party.
He advocated 'voluntary transfer' - paying Arab residents of Judea and Samaria to emigrate and take up residence in new countries where they could feel more comfortable, at the expense of the Israeli taxpayer.
He was also sharply opposed to the Oslo Accords, and led and participated in many protests against them. In 2001, he was appointed Tourism Minister in the government of Ariel Sharon – the first government position he took in over a decade - after he resigned from Yitzhak Shamir's government when Shamir agreed to discuss Israeli concessions at the Madrid Conference. Despite his firmly right-wing views, Ze'evi was a longtime comrade of murdered Prime Minister Yitzhak Rabin, with whom he served heroically in the pre-state Palmach fighting brigade.
His nickname, Gandhi, according to legend, was given to him by Palmach members, who said that Zeevi looked like the Indian leader when he wore long Arab-style robes during his undercover work in the Palmach.
Zeevi was murdered at the height of the Second Intifada, as he left the Hyatt Hotel on Mount Scopus in Jerusalem. Zeevi's murder was organized by top Arab terrorist Ahmad Saadat, one of the few terrorists Israel refused to release in the deal to exchange over 1,000 terrorists for kidnapped IDF soldier Gilad Shalit.
An expose by the TV program "Uvda" in April 2016 included unproven allegations against Zeevi of sexual harassment and connections to the underworld. Zeevi's family opposed the broadcast, and filed a petition - which was rejected - to prevent the airing of the expose, claiming that it was unfair that Zeevi was no longer alive to defend himself against the allegations, and that police investigations into criminal ties had proved fruitless.