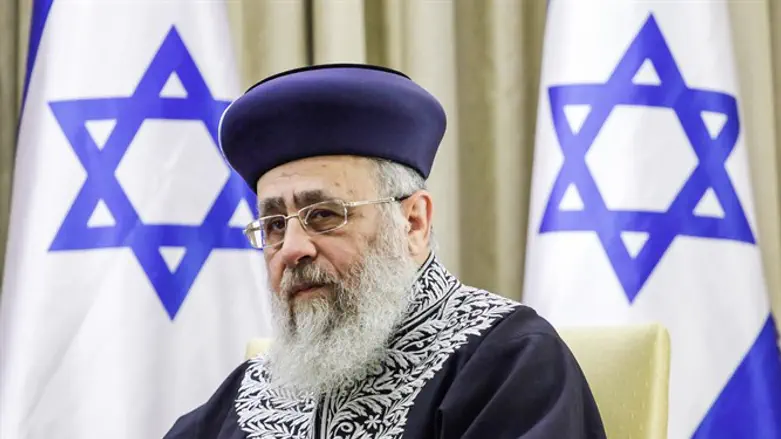 Israeli Chief Sephardic Rabbi Yitzhak Yosef
Flash 90
In an interview with Muslim clerks and hosted by Israeli President Reuven Rivlin, Sephardic Chief Rabbi Yitzhak Yosef protested the world's silent approval of the five-year Syrian civil war that has claimed hundreds of thousands of lives since it began in 2011.
Chief Rabbi Yosef said that as Jews, we have a particular responsibility to speak out. During the Holocaust, "the world looked on and remained silent," but we must act differently than the world did then.
"Every day not far from here, as we sit here, men, women and children are murdered in Syria, and particularly in Aleppo," he said. "Millions of refugees are homeless, hundreds of thousands of others are starved, under siege. They are not our friends, but they are human beings who are suffering a small holocaust."
Rabbi Yosef continued, "As Jews we must not stay silent. The call must be heard from here: A genocide will not be allowed to go by quietly — not in Syria and not anywhere else, and not against any people."
Aleppo's mayor has spoken over and over about the heavy bombing, targeting of hospitals, and climbing casualty rates.