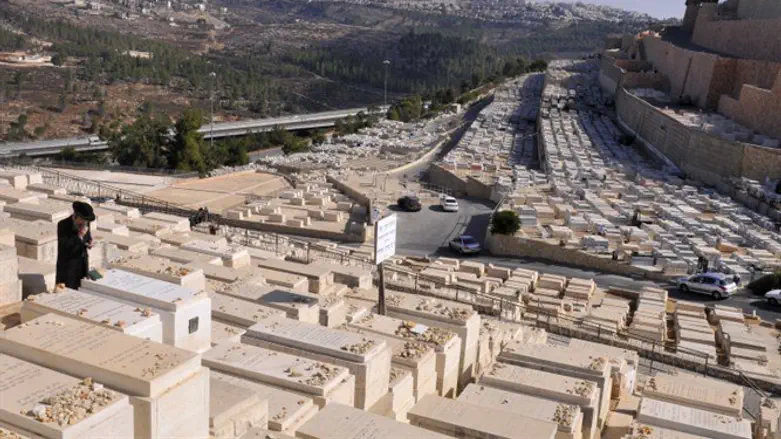 cemetery
צילום: פלאש 90
CEO of Auto Depot Itzik Uzana participated this week in a funeral in Lod's new cemetery. During the funeral, Uzana was shocked to see a headstone inscribed with: "To the family: The money for this headstone has not been paid."
Within minutes, Uzana had posted on the Emek Lod Religious Council's Facebook page.
"Are there no limits? Why do you allow this contractor to vent his feelings in this fashion? He should take the family to court, not punish the deceased. Why do you allow this to continue?"
Uzana also offered to pay the necessary sum himself, as long as the degrading inscription was erased.
"I tend to believe that the payment for this headstone is late because the family is having financial difficulties. It happens. Let's do this: You'll ensure that this hurtful text is erased, and I'll take care of the payment for the headstone," he said.
The Ministry of Religious Affairs has released an official response, saying: "The writing on the headstone was done by the contractor and he is the sole party responsible for it. The burial society and/ or the Religious Council has no part in this matter."
Uzana later spoke with MK David Azulai (Shas), who is Minister of Religious Affairs. Azulai agreed to work to fix the problem as soon as possible.