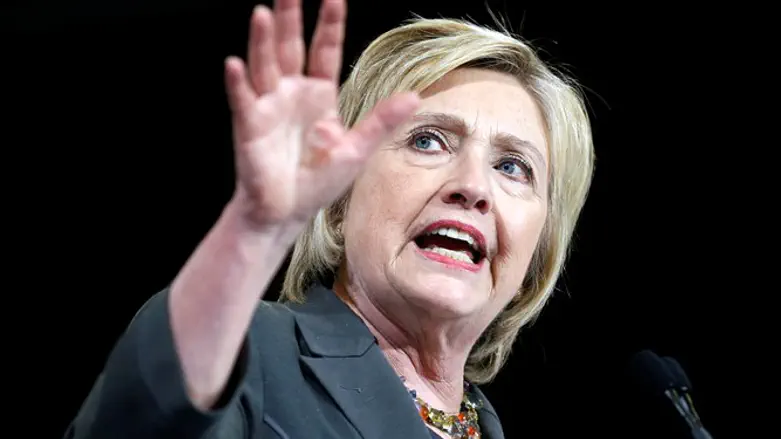 Hillary Clinton 2016
Reuters
A fresh batch of hacked Clinton campaign emails were released Monday evening, including several that reveal some surprisingly candid concerns of veteran Democrats regarding the former Secretary of State, her family, and her viability as a candidate.
The emails, released by Wikileaks, were drawn largely from accounts used by Clinton's presidential campaign chief John Podesta, and senior staff tied to Mrs. Clinton. Podesta acknowledged that his own account had been broken into, blaming Russian hackers.
In one email, Brent Budowsky, a long-time Democrat staffer turned journalist and marketing manager, wrote to Podesta in March, as the Democratic primary battle between Clinton and Bernie Sanders was at its peak.
Budowsky, a staunch Clinton supporter, chided her for lying in her attacks on the Vermont Senator, saying she frequently says things "that are untrue."
"Hillary should stop attacking Bernie, especially when she says things that are untrue, which candidly she often does."
The email went on to say that Clinton would be extremely vulnerable in a general election, and could be unable to defeat any Republican candidate – except for Trump.
"Right now I am petrified that Hillary is almost totally dependent on Republicans nominating Trump… she has huge endemic political weaknesses that she would be wise to rectify."
In another email to Podesta, Budowsky noted reports that senior Clinton aides had told media outlets that former President Bill Clinton's "sex life could be damaging" to his wife's campaign. Budowsky lashed out at the claims, and suggested Podesta clamp down on whomever is "peddling this crap from somewhere within the Clinton camp."
In another email, former aide to Bill Clinton and cofounder of the Clinton Global Initiative Doug Band ripped Chelsea Clinton and her involvement in the Clinton Foundation, calling her a "spoiled brat."
Band was incensed that Chelsea Clinton had accused him of using his ties to the former president to enhance his own business, speaking in President Clinton's name to legislators while lobbying.
"I realize it is difficult to confront and reason with her but this could go to [sic] far and then we all will have a real serious set of other problems. I don't deserve this from her and deserve a tad more respect or at least a direct dialogue for me to explain these things. She is acting like a spoiled brat kid who has nothing else to do but create issues to justify what she's doing because she, as she has said, hasn't found her way and has a lack of focus in her life. I realize she will be off of this soon but if it doesn't come soon enough...."